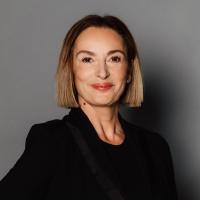 Georgina Eva
Originally from the UK, Georgina has spent the last 30 years building the foundation for her real estate career with a love of interior design, and appreciation for architecture. 
Helping buyers and sellers navigate the active, ever-changing real estate market, she understands that being a realtor is also about  providing a realization of dreams and a lifestyle.
Georgina joined the KDP Group at Long & Foster because they share her commitment to integrity, service, and excellence.  As a collaborator and team player, they work in synergy to provide clients with exceptional service.
When not marketing or showing properties, she enjoys time with her family, traveling, and creating Ambient Lights by Georgina.
She began creating the lights for her son who suffers from ADHD and anxiety, knowing that light therapy promotes emotional and physical well-being. 
With polylactic acid (PLA), a 3D printer and imagination she produces lights that are aesthetically dazzling with an ambient glow perfect for sleeping, meditation, and yoga. And most importantly, her son loves them.