Real Estate 101 With Georgina -Spring Cleaning
It's time to deep clean your home.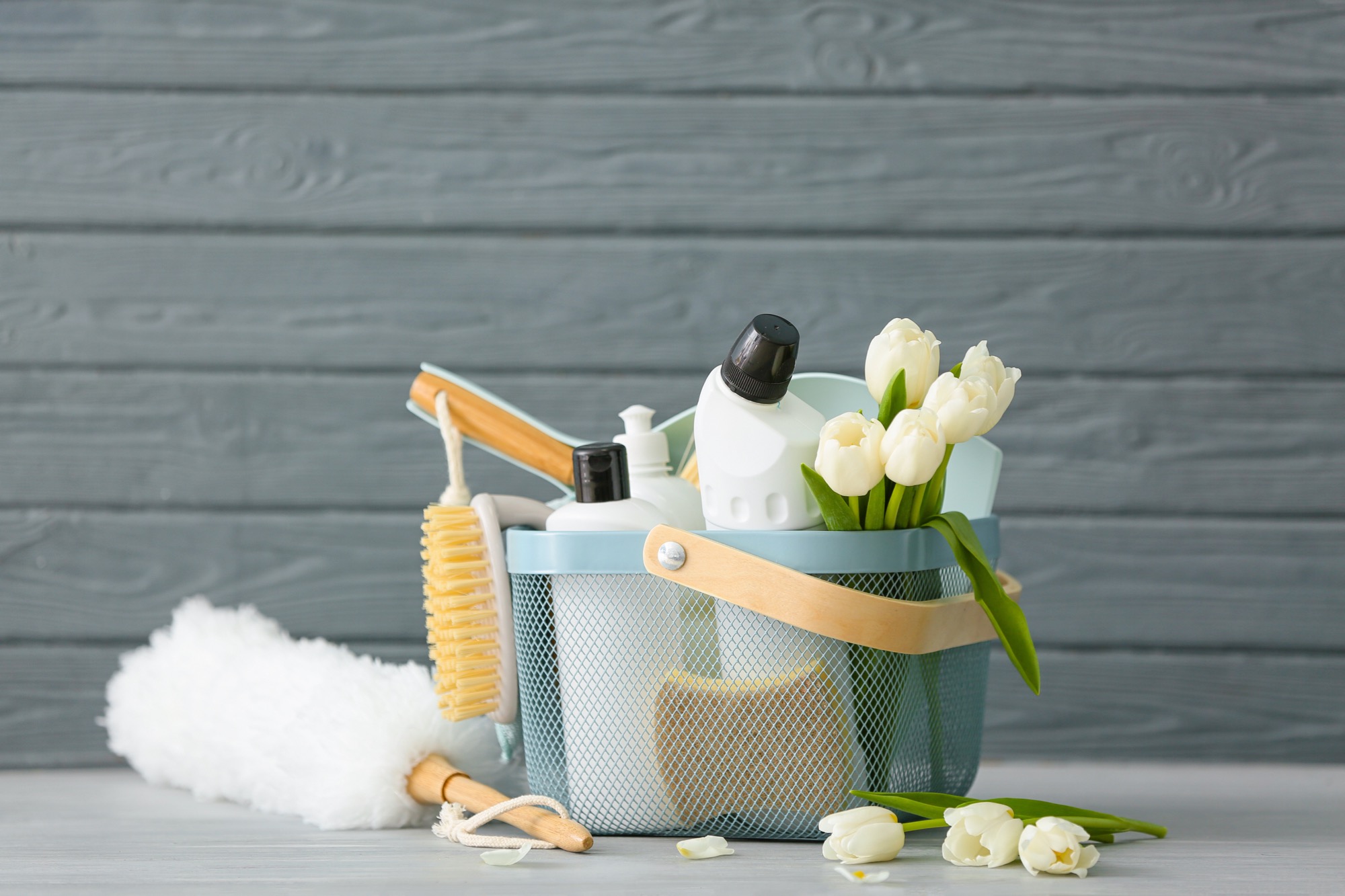 I like to deep clean twice a year and have quarterly clean out sessions. 
My Checklist
Spin Mop
Rubber gloves
Swiffer Wet-Jet
Microfiber Cloths & Dusters
Karcher Window Cleaner (trust me you won't regret the purchase)
Carpet Cleaner (rent or purchase) 
Vacuum 
White Vinegar 
Baking Soda
Your favorite cleaning supplies  
Test and replace smoke alarm batteries 
Replace air filters 
Clean air vents 
Vacuum the dryer vent
I like to start at the top and work my way down, but do what motivates you.
Clean linen closets 
Clean bathroom cabinets
Clean all clothing closets
Donate the good items and throw out the old. If you have not worn or used something in the last 12 months, get rid of it! I know it's hard, but let it go.
Once that is done deep clean everywhere
Move the beds, tables, chairs and vacuum underneath
Clean the carpets
Clean baseboards and floors 
Remove curtains and wash 
If you have shutters, dust and use your spin mop to clean thoroughly 
Use your Karcher on the windows (best clean ever!)
Move through your home using the same method for each room/area
Bathrooms
Use a grout cleaner in the shower and scrub the corners (RMR-86 is great, be sure to ventilate and wear a mask)
Keep bleach on hand for stains 
Clogged shower head? Place a plastic bag filled with enough white vinegar to cover.  Let it soak for an hour or overnight depending on the amount of buildup. Scrub with a toothbrush and rinse with water (sparkling again).
After every shower spray with a product like "Clean Shower" to help with mildew and soap scum.
Clean cabinets with your spin brush (saves so much time and your hands).
Clean out cabinets and drawers (use drawer liners that can be replaced each year).
Kitchen
Clean your oven window with a paste made of baking soda and vinegar.  Depending on how bad it is, you may need to do this twice.  Another trick is using a dishwasher tablet dipped in water. 
Discard old pots and pans 
Discard anything that does not have a lid (been there, done that!)
Discard broken or cracked dishware 
Clean out your pantry (discard all outdated products)
Clean shelves with your favorite cleaner
Make your kitchen smell nice by soaking a laundry pod in your kitchen sink. Works every time.
Welcome Home!