What's Really Going On With GU's Campus Plan Changes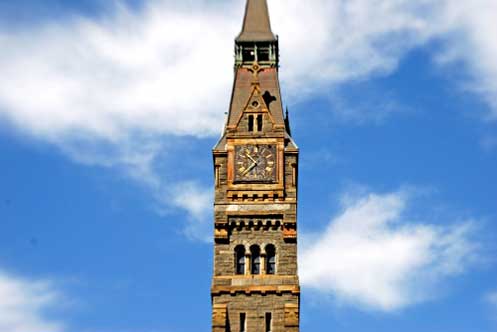 As mentioned on Monday, GU has amended its proposed campus plan as the Zoning Commissions hearings approach. The changes can be found here, but here's a quick list of them:
Add 250 beds to the main campus by the fall of 2014, or if they can't build more dorms on campus, they'll locate these beds outside of the residential sections of the 20007 zip code.
By Dec. 31, 2013, move 1,000 students in the School of Continuing Studies to satellite locations.
Reduce the total proposed student cap from 16,133 to 15,000.
Build no more parking spaces on campus.
Agree not to hold convocations on the newly covered Kehoe Field.
There has been a lot of teeth-gnashing around the Internet since these changes were proposed, but GM thinks a lot of that frustration stems from not understanding the context of the situation. It is GM's opinion that GU stopped seriously trying to win over the neighbors and the ANC a long time ago. As soon as it became clear that the anti-GU groups were not going to accept anything but a significant reduction of students living in the neighborhood, GM believes that school started playing to a different audience: the Office of Planning and the Zoning Commission.