Volta Park Weekend
Volta Park Weekend,
June 10-12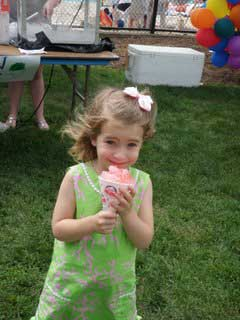 Kick off the weekend with the Volta Park Cocktail Party & Silent Auction, sponsored by the Friends of Volta Park and 1789 Restaurant. It takes place on Friday, June 10, from 6:30 – 8:30 p.m. at Georgetown Visitation School. Tickets are available at the door, starting at $100 per person.
Volta Park Day on Sunday, June 12th, from 3-6pm:
Mini Ferris Wheel and Moon Bounce Dunk Tank Kiddie Games Cookout and Bake Sale Live Music Flea Market Softball Game (2 p.m.) Tennis Tournament (Saturday, please e-mail colcloughanne@hotmail.com to sign up.)
All proceeds from the weekend go towards the maintenance of Volta Park, its field, gardens and playground. For more information, e-mail Mimsy Lindner at FriendsofVolta@aol.com, or visit www.voltapark.org.