T.H.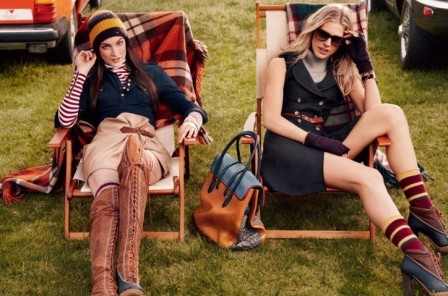 Yes, those are my initials, but I'm talking about another T.H. Tommy Hilfiger. I've never thought much about this brand, despite the fact that its logo could often double as a monogram. However, last week while running errands in Georgetown, I found myself in front of the store's M Street window drooling over several ensembles. Once inside, things got even better. Not only did I find myself a pair of wool short shorts, a petal pink silk top with gold beading and some über flattering leggings with ruching at the ankles, but the dressing area had such a warm and eclectic vibe that I documented the scheme for future reference. The perfect blend of traditional and modern, its edgy "town and country" look could be translated beautifully into a twenty-something's bachelor pad or a townhouse on P Street. Chic duds and inspiration in my pocket – now that's a successful pit stop!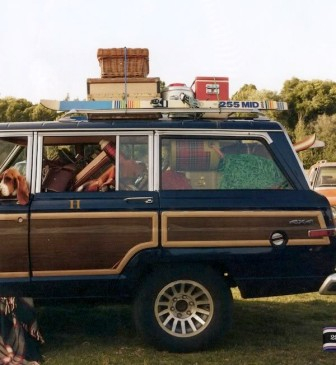 An ad from the Hilfiger Fall/Winter 2010-11 campaign … I know I'm always writing about how not preppy I am, but the Jeep Wagonmaster (aka "woody") is truly my favorite vehicle of all time. Maybe Tommy Hilfiger will loan me this one with the signature "H" on the door.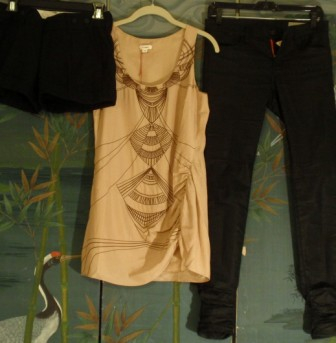 The purchases from my fortuitous M Street pit stop.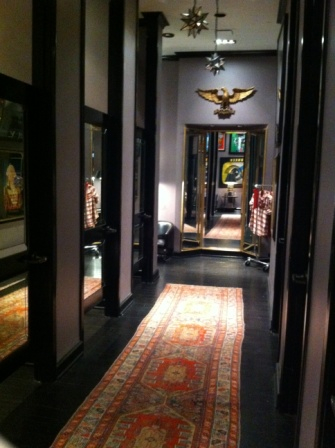 The dressing hall with black painted millwork, ebonized floors and purple-grey walls. The pendants, artwork and Oriental runner add a balancing punch of warmth and color to the space.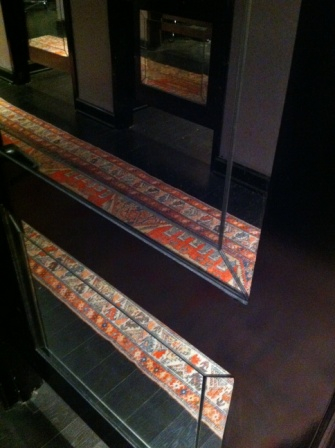 A detail of the mirrored dressing room doors.
.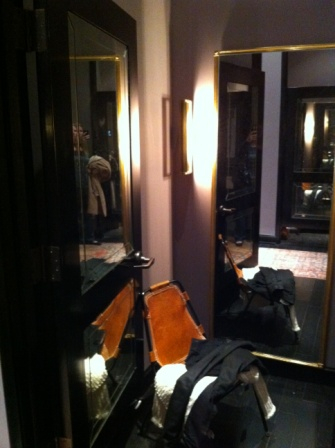 Inside the dressing room. The leather chair and gold mirror and sconces help create a sexy little space that's both masculine and feminine.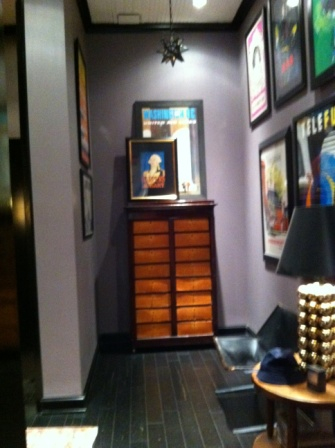 I love the contrast of this tall, traditional chest of drawers against the room's bold, unusual colors. That's what I think of as modern today – the unexpected.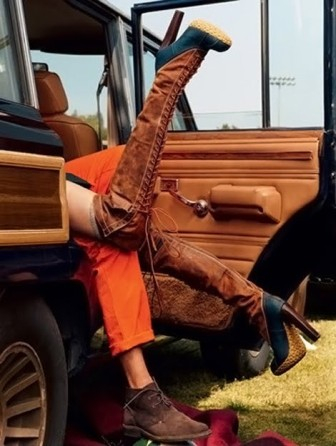 Tricia ("TH" ) xo