Study touts local universities' impacts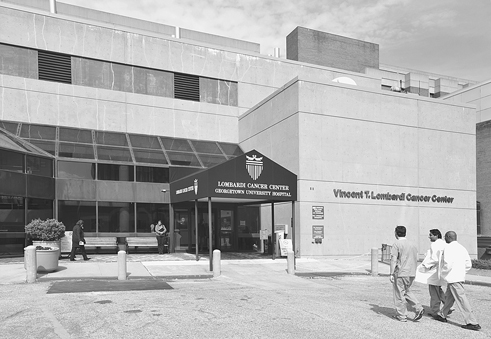 By Carol Buckley
Current Staff Writer
As a handful of area universities ask the city to green-light their plans for growth in the coming decade, a group representing the schools has come out with a study touting the salutary effect the institutions have on the region's economy.
A George Mason University professor found that area schools, including American, Georgetown and George Washington universities, contributed $1.42 billion last year to the District's economy in spending by the schools and their students, retirees and visitors. The regional impact of universities was significantly higher, according to the study published by the Consortium of Universities of the Washington Metropolitan Area.
Though D.C. is still a government town, the study allows, area universities are the city's top private employers, with schools and their hospitals taking eight of the top 12 slots in that category. Consortium members employ about 16,000 D.C. residents directly, the study found, with school spending supporting another 5,000 positions.
The lesson, said study author Stephen S. Fuller at a June 2 news conference feting the document, is clear: University growth can only help the region's economy.
"Where does future growth come from?" he asked. The heyday of federal spending is past, he said; rather, higher-education institutes can be the area's "engines of growth" if "these universities are encouraged to enlarge their capacities to produce more workers."
But those are fighting words to some District residents who are now pushing back against school expansion plans in neighborhoods around the city.
Neighbors of Georgetown University have thronged recent zoning hearings to tell the city that the Jesuit school should grow no further unless it establishes a satellite campus.
And residents who live near American University have opposed that school's plans to build dormitories on a large parking lot on Nebraska Avenue and to relocate the law school to a spot off Tenley Circle.
Nan Wells, an advisory neighborhood commissioner in Spring Valley and a founding member of the District-Wide Coalition of University Neighborhoods, said in an interview that estimates of schools' positive impacts often miss the whole picture.
Neighbors of the proposed law school and Nebraska Avenue dormitories are concerned about a drop in property values, she said. Such a change would impact the city's tax rolls, she noted, as could the growth of tax-exempt universities that buy up now-taxable property.
And the cost to neighborhood character is hard to measure, Wells said. Neighbors are not opposed to school expansion, she added, but the university should look to less-developed parts of the District for the real estate it wants.
Chris Lane, an economist and neighbor of the proposed American University law school location, argued in a letter to the Zoning Commission that the snarled traffic many residents expect to result from the development could drive down area values by $5 to $10 million.
"There is a close negative correlation between the volume of traffic and the value of housing," he wrote.
Georgetown University neighbors have raised similar alarms about property values. They worry about declines due to student group homes in the residential neighborhood. "People are moving out and they don't want to live on the west side [of Wisconsin Avenue] anymore," testified one university neighbor at a recent zoning hearing for the school's 2010 campus plan.
But homes in that area still command top dollar -- even if buyers are sometimes investors looking to rent to university students.
One fiscal remedy to tax-exempt schools' problematic impacts, say Wells and others, including Ward 3 Council member Mary Cheh, is a payment in lieu of taxes. Other schools, including Harvard and Yale universities, use that mechanism to funnel money to municipalities for services such as fire protection and infrastructure.
"I don't know why Washington has not done that yet," said Wells, who formerly provided representation to Princeton University. The proposal has met with opposition from area university officials.
Wells also pointed to a decade-old paper by economist Sol Shalit arguing against George Washington University's divisive 2000 campus plan. An evaluation of university impacts should consider the costs any expansion would impose on a city, Shalit wrote in 2001, such as purchase of property to cater to short-term visitors and students -- who typically pay no income taxes. An analysis should examine the benefits alternative development might provide for full-time residents.
The consortium's study sought to highlight equally hard-to-capture figures. About 90 percent of students at the District's universities moved to the city for school, the study reports. And many of them remain in town, earning incomes and paying taxes, after graduation.
One of those transplants who has put down roots in the District is Kris Hart, a 2005 George Washington University alumnus whose alma mater is now his landlord. Hart runs the Foggy Bottom Grocery, which is on school property, as well as two other businesses. Together, his companies employ 70 people, he said.
The balance likely lies somewhere between nurturing the universities and allowing unbridled growth, said Ed Lazere, executive director of the DC Fiscal Policy Institute. The city should clearly "listen to [the schools'] needs," but "it's pretty obvious that D.C. will be a magnet for college-educated people" whether or not the city "bends over backward" to accommodate the institutions, Lazere said in an interview.
This article appears in the June 15 issue of The Georgetown Current newspaper.