Revolution man: Ambassador Sameh Shoukry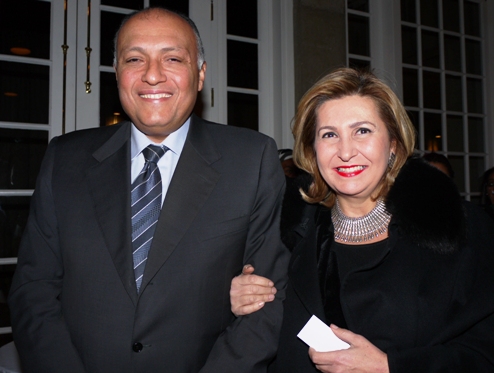 Egypt's ambassador to the United States Sameh Shoukry has had a big job this week translating official messages from a government that seems to be evolving by the hour. Not long ago, the Ambassador and his wife Suzy Shoukry attended a Georgetown fundraiser on behalf of Sasha Bruce Youthworks, a December benefit at Halcyon House featuring rock-jazz pianist sensation ELEW. A revolution ... for the music world, that is. And surely an unforgettable evening of talent and spirit covered in The Georgetown Dish.
I remembered that much calmer evening when I heard the dulcet tones of Ambassador Shoukry's familiar voice on CNN and NBC translating President Mubarek's quasi resignation speech that presaged his final exit as Egypt's president today.
Now that's a revolution!