In Paris, having their say re DSK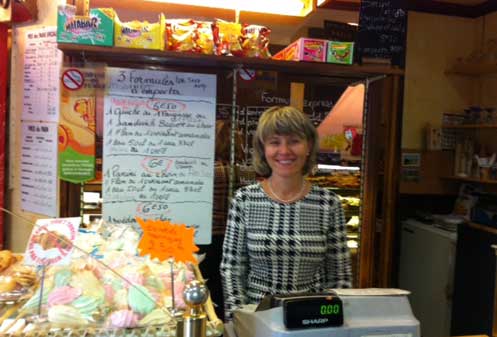 Jaws dropped over breakfast in Paris Thursday in response to America's latest judicial plot twist: the acquittal of Casey Anthony. After this latest shock and the perp-walk-to-prosecutorial-balk in the possibly unraveling DSK rape inquiry, you can't blame the French for dropping their Gauloises mid-puff to scratch their heads and ask the question, "Whassssup with the American justice system?"
Some in America say the sudden turn of events for Georgetowner DSK (a.k.a. Dominique Strauss-Kahn) proves that the U.S. justice system is fair: you can get arrested, perp-walked and let out of the slammer no matter who you are -- or how much some Americans dislike the French. But here in Paris, opinion seems to be split over whether DSK has a future at the helm of L'Hexagon. "I wouldn't vote for him," said Lucienne Réglait, 26-year owner of the busy boulangerie of the same name on the Left Bank. "But it has nothing to do with his private affairs," she said. "I just don't like his politics." She added, however, that the latest charges were "not good."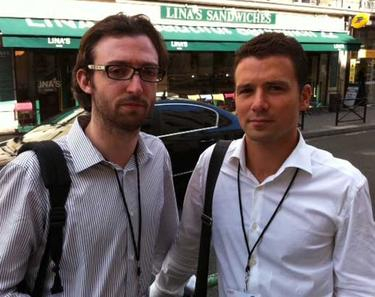 Down the street in front of the University of Paris Medical School, Dr. Benjamin Pariente, a 31-year-old gastroenterologist, criticized the American thin blue line. The treatment DSK got "was too severe and too fast," he said. "They moved before they had the information." Pariente, at the med school for a conference, said he voted for President Nicolas Sarkozy but is ready to switch to DSK. "If he is found innocent, I'll vote for him." Pariente's friend Julien Ettersperger, 25, said he is also ready to dump Sarkozy (for doing too much, but not the right things, and for not having a core set of beliefs), but the immunologist said it's over as far as voting for DSK goes. "No more," he said. In the hamlet of Bayeux in Normandy, café owner Audrey Egeter agreed. "There is no way I would vote for him," she said. Even though her politics are much closer to DSK's left than Sarkozy's right, and even if he is found innocent of the recent rape charges, "There is a history there," she said, shaking her head slowly.
At a toney brasserie in Paris's 7th arrondissement, a young man having dinner with parents who resembled DSK and Anne Sinclair a bit said France has to move on from an age when politicians act with implicit impunity in their "private" lives. "Enough is enough," said the 25-year-old oil services executive. "We can't continue to get bogged down by these personal distractions." None of the family members wanted to give their names. "It wouldn't be good," said the silver-haired husband, glancing at his pretty blond wife. But not everyone is bothered by the latest set of accusations, charges and counter-charges involving France's most famous monogrammatic leader. "He's a man. He's not a homo," said cab driver Alain Ismail, 45. "He's got a libido. That's normal." "We know he loves women," smiled Fabien Tornent, 40, manager of Lina's Café near the med school. "The rest is none of our business."