Parents, officials face off at Hardy meeting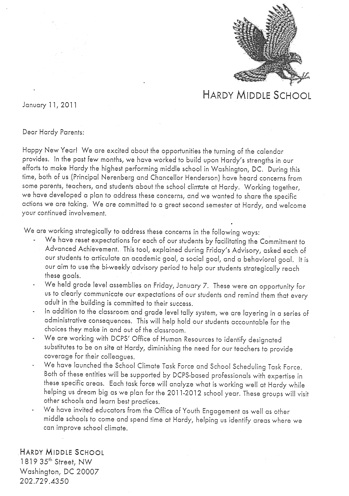 As TV cameras rolled Wednesday night, Hardy Middle School parents faced off against school officials who presented a plan backed by Interim Chancellor Kaya Henderson to address disciplinary and scheduling problems at the troubled school. The plan, described in a letter sent to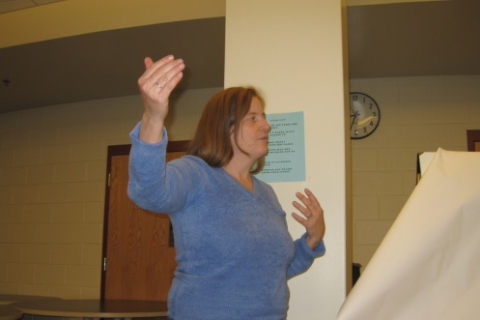 parents, says administrators "have reset expectations for each of our students by facilitating the Commitment to Advanced Achievement."
"This tool," the letter continues, "asked each of our students to articulate an academic goal, a social goal and a behavioral goal" with progress to be measured bi-weekly using symbols including smiley faces to specify rewards for those who demonstrate progress: "recognition," "trips," "lunch party," and "call home." Frowning faces indicate detention -- including on Saturdays -- counseling, and suspension, according to The Washington Post.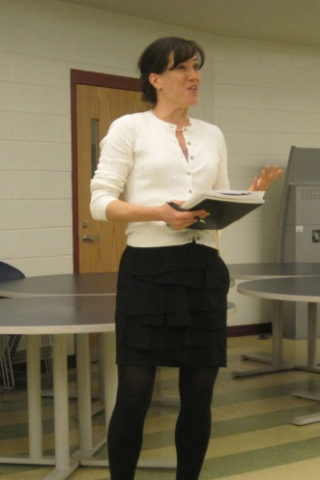 The plan introduced by Henderson and Principal Dana Nerenberg also sets up committees and task forces including a "School Climate Task Force" and a "School Scheduling Task Force" incorporating DCPS officials who will "analyze what is working well at Hardy while helping us dream big as we plan for the 2011-2012 school year." The new groups will visit other schools "to learn best practices," the letter said.
Under the plan, more D.C. government officials will be brought in from the D.C. Office of Youth Engagement, and a DCPS "Cluster Superintendent," Eric Redwine, will "establish an office at Hardy and plans to be on-site at least once a week."
Parents said they were surprised and angered by the Henderson-Nerenberg plan. "I was absolutely shocked this afternoon when my daughter gave me a copy,"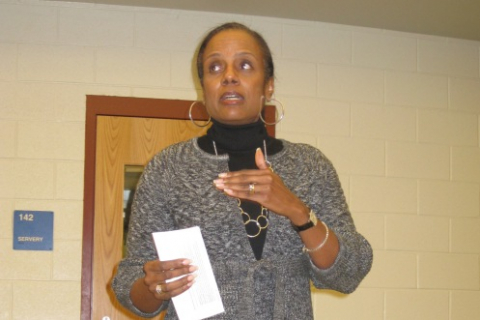 wrote parent Candy Miles-Crocker, a member of the Local School Restructuring Team, saying that the LSRT did not take part in formulating the plan. "Just like the previous Chancellor [Michelle Rhee], you say you want input but in the end you do what you want to do," she said.
Some voiced strong opposition to Saturday detentions and involvement in disciplinary measures by outside agencies as called for in the plan.
Parent Eric Woods said "the rapidly deteriorating learning environment" and "managerial incompetence" has led some parents to transfer their children to Alice Deal Middle School or remove them from the public school system altogether. "Mayor [Vincent] Gray, while running for office, publicly acknowledged that 'a mistake was made' when Hardy Principal [Patrick] Pope was removed and no explanation was ever provided," said Woods in a letter. "I thought Mr. Gray got it while he was a candidate. Now even he, as the sole person with authority to override this mistake, appears unwilling to rectify that decision or to provide an explanation for Mr. Pope's removal."
Hardy parents and students plan to take their concerns to Gray's office Friday morning.