Not enough people "popped in"....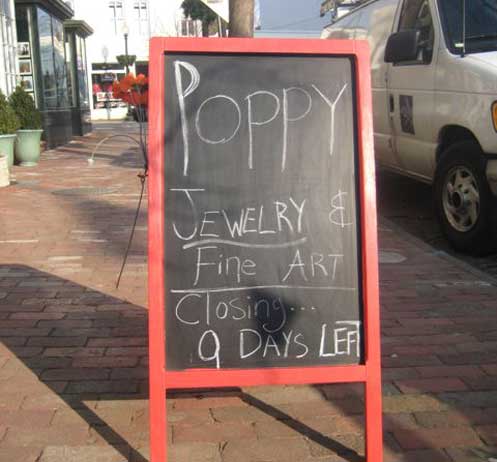 Signs that used to invite customers to "Pop into Poppy" were instead announcing the untimely demise of the jewelry gallery on the 3200 block of P St. last week.
Heidi Hess, the shop's proprietress and jewelry artist will be closing the shop and taking her business into the ether so that she will be able to focus more on her own work as well as special commissions. Just a few weeks ago, Poppy hosted a shopping night that benefited Hyde-Addison elementary school. Without revealing too much, owner Merle Thorpe said that a "very high end" client has already been procured to move into the space after Poppy decamps at the end of this month. The vividly painted gallery with its beautiful modern facade was a welcome addition to P St. and we hope something equally as appealing will take its place. Poppy- you'll be missed.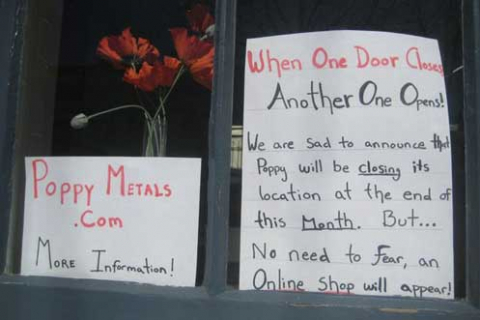 Meanwhile on Wisconsin Avenue....