Neutralized!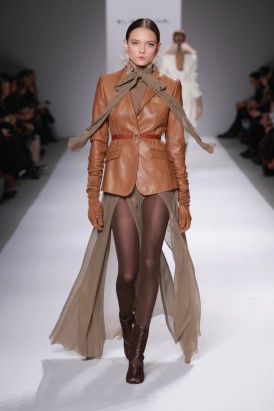 Tan, white, beige, gray, cream, brown - tis' the season for neutrals! Last Fall the runways from New York to Milan were graced with neutrals as audiences previewed Spring 2011 collections, and the good news is that this is anything but a phase - the Fall 2011 collection previews in February were loving this trend too! Thus, making the neutral trend a forever trend.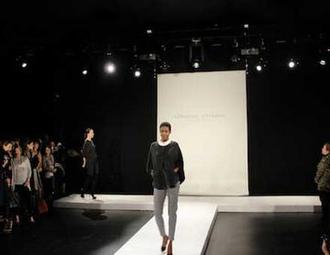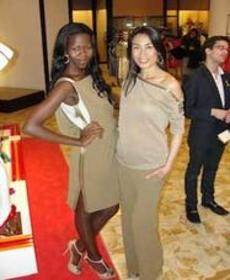 You probably already have plenty of neutral colors in your closet, so pull out that tan and gray skirt and cream colored blouse, white blazer and start mixing and matching!
Neutrals offer lots of playing ground because you can pair them with with pretty much any color and in my world, versatility is king! When you're able to create four or five looks from one piece, you've really scored.
One of my favorite looks is to see a neutral paired with black. Black goes with everything, so think of neutrals in the same sense - a tan skirt will go with purple, green, yellow, orange...okay, okay, you get the picture.
Don't be afraid to neutral-neutral it up! For instance, pair charcoal gray trousers with a light gray blouse! Kick it up a notch and add a bright blue skinny belt and you're set!
If you're someone who thinks you look washed out in neutrals head to toe, throw in a splash of color on the top to brighten up your face!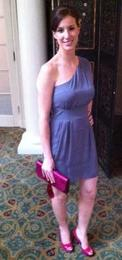 Another fun way to add color to your neutral look, add bold colored heels! Pair a tan wrap dress with a pair of coral colored heels or a navy sheath dress with a pair of fuchsia heels. Steve Madden in Georgetown has a great selection of bold colored heels and having a few pairs of my own, I can personally attest to the fact that they look great and last through lots of wear and tear on the city streets!
Don't forget about accessories!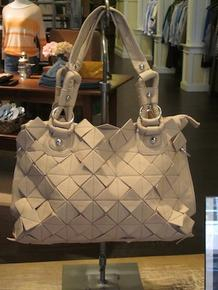 Aside from the must-have nude heel, a neutral colored purse is another item to add to your checklist. A light or dark beige handbag will go with everything! Plus, you never want to be too matchy-matchy, so by pairing your neutral colored handbag with tons of looks, you'll really show off your inner fashionista sense! Urban Chic in Georgetown has a great selection of neutral-colored handbags in store now - like "The Jagger"- from dark grays to cream, you'll be sure to find what you're looking for.
Keep an eye out for neutralized dresses too - ones that mix black with neutrals or lighter with darker neutrals. The contrast between the colors provide an elegantly chic and modern look perfect for a cocktail party or a night out!
However you choose to rock this look, make sure to have fun with it and make the most use out of all of your neutral pieces!
Happy neutralizing!
XOXO
~April