Montrose Park celebrates centennial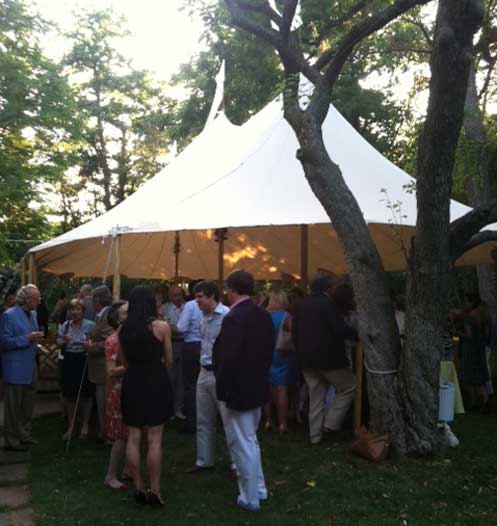 Georgetowners came out in droves Friday night to celebrate the centennial of their beloved Montrose Park. Sandwiched between Dumbarton Oaks and Oak Hill cemetery on R St., Montrose Park has faithfully offered a place for escape and recreation over the years. In honor of its centennial, a group formed Friends of Montrose Park, an organization which helps efforts in maintaining and improving the park. Friends has already rallied the support of TTR Sotheby's International Realty, HSBC Bank, in addition to a growing number of enthusiastic neighbors.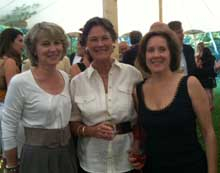 Stephane and Brooke Carnot graciously offered their beautiful Victorian home (formally owned by Georgetown grand-dame Oatsie Charles) on R St. for the celebration. Revelers sipped rose under a beautiful cream tent in their garden and mingled with fellow Georgetowners: Jack Evans, CAG President Jennifer Altemus, Sarah Woolworth and her husband Bob Kasten, the former Senator from Wisconsin, and Helen Dubois.
As of yet, funds raised haven't been designated, which gives residents and local visitors the opportunity to make suggestions. As Liz D'Angio, President of FMP stated, "It's not about the board, but the people." Some earmarks being considered include resurfacing the tennis courts and enclosing the boxwood maze (to provide a means of continued use while also protecting the plants).
For those interested in volunteering and learning more about Friends of Montrose Park, please go to www.Montrosepark.org or email info@montrosepark.org.
Guest Disher: Katherine Hoffman