Mix and mingle at D.C. Chamber speed networking event March 31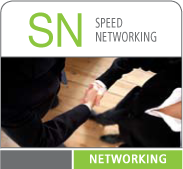 D.C. Chamber of Commerce hosts 90 minute Speed Networking event March 31 from 8:30 - 10:30 am at the Washington Convention Center at 801 Mount Vernon Place.
Join Chamber members as they have the opportunity to introduce themselves to business peers in a format akin to speed dating. At the end of the event, members walk away with a pocket full of new contacts, allies and prospects.
For tickets, contact: speednetworking@dcchamber.org