Mayor considers lifting campus enrollment caps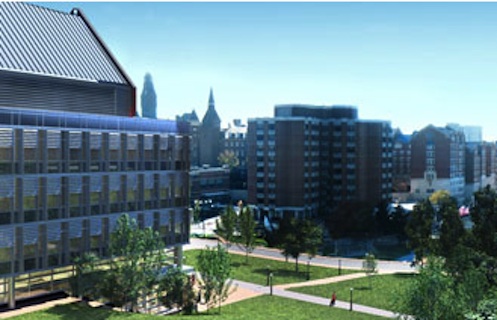 Mayor Vincent Gray said he is open to removing city-imposed student and employee population caps at D.C. universities, a policy change which could have sweeping implications for Georgetown and other neighborhoods. The comment followed a recent jobs summit in which university leaders suggested the change to fuel job creation in the District, the GWU Hatchet reported.
But community leaders say removing the caps would harm surrounding neighborhoods and would have a negative economic impact on the District.
"The caps are absolutely necessary," said Foxhall Community Citizens Association president Bob Avery. The number of students and employees at universities has "a very big influence on traffic flows and how big a footprint the universities leave."
Avery said the lack of enrollment caps on graduate students and certain categories of undergraduates in Georgetown University's 2000 Campus Plan was an "error of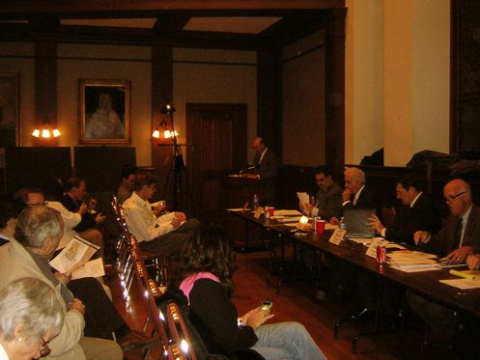 ommission" that has led to increased problems for surrounding communities. "It was a mistake not to put in a cap," said Avery. "That's where they've grown." The university predicted enrolling few additional graduate students between 2000 and 2010, but over 2,400 have been added.
Now, the university proposes "targeted growth of up to 2,100 graduate students" in its 2010-2020 plan.
"Not to knock students, but there is a tipping point for communities," in terms of parking and transportation issues, effects on housing, and the noise and security issues that can come with large student populations. "In Burleith, they've probably gone over the tipping point," said Avery. "That's the feeling of many."
Avery, an economist who has taught at Cornell, Carnegie Mellon, and Georgetown, said lifting enrollment caps to create jobs and spur growth is not sensible economic policy. "Bringing businesses to the city generates property tax and corporate income tax revenue," he said. "Universities don't do that." Additionally, he said, crowding out taxpaying residents with students further reduces the economic benefit to the city.
"If graduate students push out a family with an income of $100,000, that's about $5,000 in District taxes. Graduate students are unlikely to have that income or pay those taxes," he said. "It's not to say that universities aren't good -- they raise the stature of a city and do other important things. But they're not good economically."
Georgetown ANC Chairman Ron Lewis said enrollment numbers and housing are two of the major issues the ANC is considering in its review of the proposed GU expansion plan. "The caps are essential," Lewis said. "I'm confident Mayor Gray appreciates the need for appropriate caps as part of a campus plan for GU. The key issue will be adverse effects on the community from the proposed Campus Plan."
"I need to understand more about what these [university] jobs would be and reasons for those caps," Gray told the Washington Examiner. "Historically, there have been tensions between the universities and the neighborhoods in which they reside."
The ANC will hold a special meeting to seek community input and hear from University and University Hospital officials Thursday, Jan. 20 at 6:30 p.m. at the Duke Ellington School of the Arts, 3500 R Street, N.W.