LGBT inclusivity and Fun In the City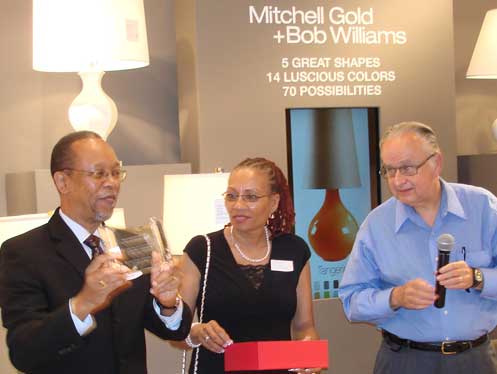 As an event of LGBT (Lesbian Gay Bisexual Transgender) Gay Pride week, a group of local religious and civil rights leaders raised $41,362 Sunday for Foundry United Methodist Church's Open Doors Fund, which is seeking to make the Methodist denomination more fully inclusive.
More than 250,000 people are expected to attend the overall LGBT festivities that are a boon to area restaurants, clubs, shops and local vendors all over the city.
Last night's event drew about 150 people to the Mitchell/Gold store on 14th Street NW.
In his talk, Foundry's Senior Minister Dean Snyder noted that Dumbarton United Methodist Church in Georgetown was the first congregation to practice marriage equality after the measure was approved by the city
As an aside, Snyder asked how many of the 150 or so guests were not Methodist.
About half indicated they weren't. "Well, you have a free pass to the Methodist Section of heaven," said the grateful pastor.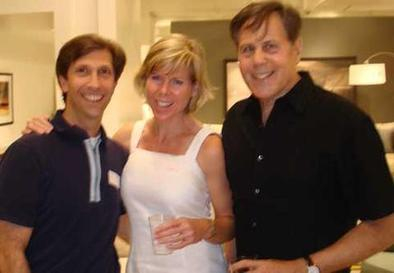 Peter D. Rosenstein, an event host, said: "I have long admired Dean Snyder and the Foundry for their community work in areas such as AIDS and homelessness and for their effort at making all people's lives better.
"Today they are working to make life better for the LGBT members of their church. I admire that effort."
Foundry United Methodist Church is on 16th Street NW.
An award was presented to Chris and Dennis Wiley, both reverends at Covenant United Baptist Church of Christ in Southeast Washington, for their leadership role in supporting marriage equality.
On Saturday, June 11, the always colorful Capital Pride Parade, with its Mardi Gras vibes, starts at 5:30 pm near Dupont Circle, and moves throughout Northwest DC. Float highlights include the Liberace Award for Most Outrageous and the Cher Award for Best Theme/Energy.
Many city politicians participate in the festivities, considering the parade a show of support for the LGBT community.