Hundreds have a ball on the Mall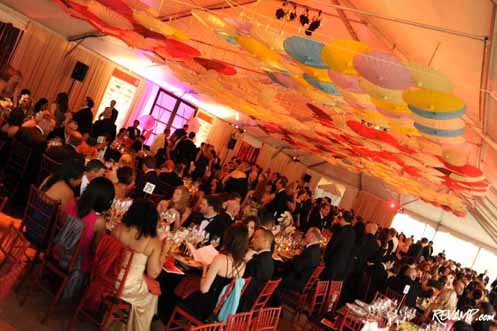 Saturday was a big day. As many DCers flocked to Gold Cup, organizers of the L'Enfant Society 3rd annual Ball on the Mall to benefit the Trust for the National Mall checked the huge tents pitched to accommodate the crowds, took a deep breath and prayed the overcast sky wouldn't put a damper on the event…not that it could.
This year's Ball on the Mall, which had a Japanese theme, saw over 800 black-tie guests enjoy an evening of dinner, cocktails, Asian inspired hors d'oeuvres, dancing and festivities.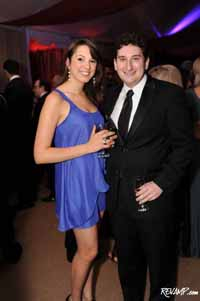 It was not just a tent—it was an atmosphere. The ceiling was festooned with pink and white lit parasols the color of cherry blossoms with pastel accents; avian Orgami, dark blush gossamer fabric draped the walls—ambiance perfectly set to the evening in a show of solidarity with Japan's Earthquake victims.
VIP guests included Ambassador of Japan, Ichiro Fujisaki, honorary Congressional Chairman, and new poster boy Aaron Schock(R-Ill), board member Pamela Sorensen of Pamela's Punch, sterring committee member Christina Sevilla, Microsoft's Mark Drapeau, CityShopGirl, Kelly Collis, socialistas Amanda Polk and Nina Snow, and Donna Donella of Booz Allen.
The 2011 Ball on the Mall raised over $500,000 for National Mall restoration efforts. Since Jan. 1, the Trust has raised more than $3.1 million, twice the organization's overall 2010 fundraising total. The L'Enfant Society has raised nearly $1 million in its first two years and recruited over 275 members.
Estimates by the US National Park Service say the National Mall, which hosts 30 million visitors annually, requires $400 million for maintenance and additional funds to meet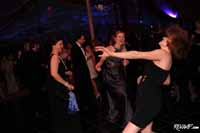 needs of its visitors. To date, the Trust for the National Mall has raised $8 million in private funds and leveraged $60 million in federal funds for restoration projects on the National Mall. The goal is to raise $500 million.
To contribute to or to become a member, log onto www.nationalmall.org