Herbs "Garden to Table" Workshop at Tudor Place – May 21, 2011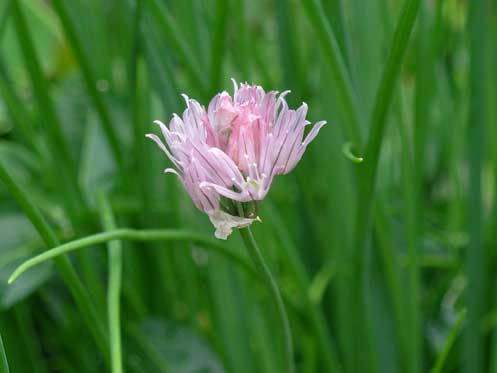 If you love history, eating, cooking, and plants, you will be pleased to know there are still a couple of openings for the first of three "Garden to Table" workshops inspired by the historic gardens at Tudor Place. This first workshop, which will run from 10:30 until 2:30, will focus on container herb gardening with a Mediterranean theme, reflecting the travels of the last owners of Tudor Place. It will be taught by Suzanne Bouchard, Tudor Place Director of Gardens and Grounds, and lifelong "foodie" and owner of Just Simply...Cuisine, Chris Coppola Leibner. Just Simply...Cuisine is a teaching kitchen in Woodley Park that depends on local grocers, farm markets, butchers, fishmongers, bakeries and dairies to inspire students.
Workshop participants will start the day at Tudor Place where they will learn hands on the basic steps of herb gardening, primarily in containers, and each participant will create their own herb filled container to take home. Lunch will be provided at Just Simply….Cuisine after the cooking class. Students will dine on their own culinary creations based on the herbs discussed and planted in the morning session.
Tudor Place is now a relatively formal garden but at one time had vegetable gardens and its owners grew herbs in the flower knot, which is now the renowned rose garden.
The next two workshops are "Edible Flowering Plants for the Garden" on June 18, and "Fruit Production for Small Spaces" on July 16. At both workshops, Suzanne Bouchard will discuss how the Peter family incorporated each theme (herbs, edible flowers, & fruit trees) into their gardens and examples you can see today.
The workshops are$90 per session or $260 for all three sessions for members, and $95 per session or $275 for all three sessions for non-members. Register for these workshops (the deadline for the one this Saturday is Friday).