Hardy parents erupt over Chancellor's letter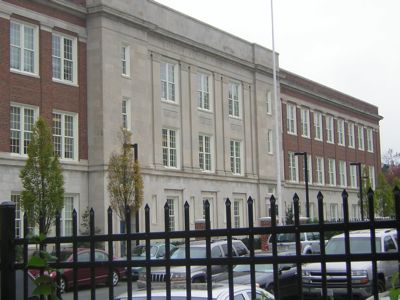 Hardy Middle School parents erupted Tuesday in response to a letter from Hardy Principal Dana Nerenberg and Interim Chancellor Kaya Henderson sent home to parents, prompting some to call for Nerenberg's resignation.
The letter -- coming after months of unrest at the school and recent disciplinary problems in the wake of the removal of Principal Patrick Pope by Fenty administration Chancellor Michelle Rhee -- describes new administrative measures to be instituted by Nerenberg such as a "grade level tally system" (sic), "layering in a series of administrative consequences," a "School Climate Task Force," and "School Scheduling Task Force," in addition to calling in the "D.C. Office of Youth Engagement" to "build upon Hardy's strengths" and address parents' concerns.
The letter "angered the vast majority of Hardy families because they do not reflect the current condition of the school as they know it to be," said Allan G. Assarsson, a DCPS parent activist.
Parents say the school is besieged by disciplinary, schedule and morale problems, including a fire in the school set by a student and at least one incident of inappropriate disciplinary action by a teacher. "My son says he doesn't want to go to school at Hardy anymore," said Sherry Woods, whose son and daughter are straight-A students there. The school received national media attention in the fall when a "sex test" involving graphic and advanced sexual practices was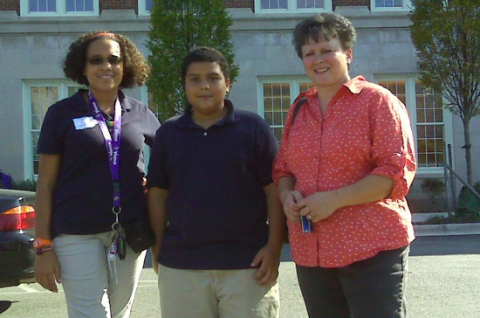 administered to 12-year-olds without parental consent, as reported in The Georgetown Dish.
The PTA announced what the Washington Post described as an "emergency meeting" Wednesday, Jan. 12 at 6:30 pm at Hardy, located at 34th and Wisconsin Ave. in Georgetown.
Interim Chancellor Henderson has said she has no plans to replace Nerenberg, and that DCPS is finalizing a plan it will announce this week "to ensure a safer and more positive student experience at Hardy."
"They're bringing in layers of bureaucracy and multiple government agencies instead of solving the problem," said Woods, adding, along with other parents, that Nerenberg's dual responsibilities as principal of both Hyde-Addison Elementary -- where she has been highly-regarded -- and Hardy are too much for one person. "Why can't you just say this is not working and admit you made a mistake?" Instead, she said, school administrators have "bypassed the parents once again."
"Interim Chancellor Henderson's answer is to pile more money and personnel into Hardy, but not address the fundamental distrust that her actions continue to inflame," echoed Assarsson. "Hardy Middle School is suffering from the severe incompetence of the administrative team installed by Chancellor Rhee this past year."
Hardy parents and students plan to "converge" on the office of Mayor Vincent Gray Friday morning after meeting on Freedom Plaza at 9:00 in front of the John A. Wilson Building housing the offices of the Mayor and D.C. Council.
A group of parents met with Nerenberg and Cluster 5 instructional superintendent Eric Redwine Friday to air their latest grievances, which include her handling of a hallway fight and three allegations of corporal punishment involving the same teacher, according to Bill Turque of The Washington Post.
"The rapid degeneration of the school over the past four months has been well understood by the greater Hardy community, who have made every effort to work within the system to address their concerns. Today there is a sense of desperation and betrayal that has overtaken hope," Assarsson said.