Georgetown writers learn to Tweet at Puro with The Georgetown Dish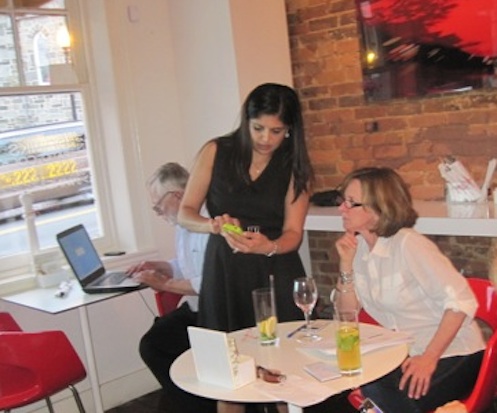 Some of Georgetown's talented writers gathered at Puro Monday for a Tweet workshop sponsored by The Georgetown Dish. No, this was not an Audubon Society event. American University assistant professor Pallavi Kumar used PowerPoint and panache to guide writers such as Mary Bird, Constance Chatfield-Taylor, Katherine Hoffman, Leslie Maysak, Leslie Kamrad, Gwendolyn van Paasschen and others through the ins and outs of the new social media network that is transforming the information landscape.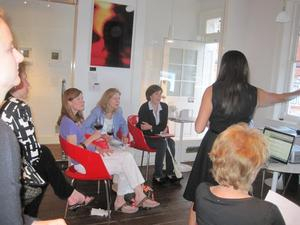 Kumar is a believer in content. Yet, she said, "Twitter and other social media platforms are allowing the media to engage with their audiences in a much more personal manner. They can interact with users, find sources, research their stories and see the reaction to the stories they write the moment they are published."
A former Vice President at Fleishman-Hillard, Kumar teaches undergraduate and graduate courses at AU spanning multiple media platforms in the Public Communication program. "I don't see Twitter replacing traditional media," she said. "It actually enhances traditional media by amplifying the news in a way that is quicker and more efficient. But while people are first finding out about major news events via Twitter and other social media channels, traditional media is for the most part still breaking the news."
For example, The Georgetown Dish's coverage of the First Lady's lunch with Gloria Estefan was picked up by The Drudge Report, flooding the site with hundreds of comments and over 25,000 hits Thursday.