Georgetown Safeway welcomes Joe Yonan May 4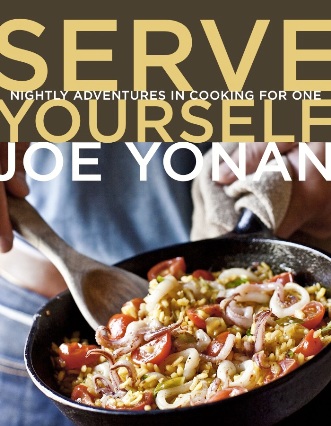 Ever find yourself wondering how to use that half a lime or part can of crushed tomatoes or unfinished bottle of wine left over from a meal you cooked for yourself? You're not alone. There are 31 million single adults in this country, and James Beard Award-winner Joe Yonan wants to help them feed themselves, and feed themselves well. His new cookbook, Serve Yourself: Nightly Adventures in Cooking for One, is based solidly on his own experience and enlightened attitude toward solo cooking and dining.
The Georgetown Safeway welcomes Joe Yonan for a cooking demo and book signing. Wednesday, May 4 beginning at 6:00 pm. Joe Yonan, the Food and Travel Editor of The Washington Post, writes a monthly column, Cooking for One, and regular feature stories. This two-time James Beard Foundation Award Winner (for best newspaper food section) is also the author of Serve Yourself: Nightly Adventures in Cooking for One (Ten Speed Press, March 2011).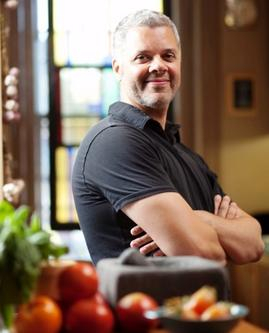 The book is not about why you might be eating alone, nor is it about being single – because his writing and recipes address anyone who finds him- or herself cooking solo, whether in or out of a relationship. A celebration of not having to compromise with anyone else's inclinations, foibles, or cravings at dinnertime, the book offers tips on shopping, and handling leftovers, and there's a whole feature called Storing and Using Extra Ingredients. Included are thoughtful essays on like meat eating ["Deep in the Heart of Texas, We Bread Steak,"] and dining alone in Paris [Réservation Pour Un"].
Most importantly, this is about learning how to cook. From condiments to crème brûlée, Yonan shares his methods for creating simply good food, in great variety, in single portions. His influences are global, but he understands the comforts of comfort food. Yonan grew up in Texas, so there's a whole chapter on tacos; he loves pizza, so there's a chapter on that, too.
Yonan is a health-conscious eater, so Serve Yourself features a number of vegetarian dishes, and meals built upon ingredients like the sweet potato. No wonder his own website is called "Feed yourself well."
The Georgetown Safeway is at 1855 Wisconsin Avenue.