Former D.C. overseer sleeps on the job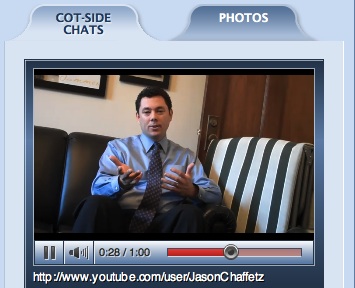 A Utah Republican formerly charged with oversight of the District of Columbia may not see much of the city while he's here. He is one of as many as a dozen freshman House members who plan to bunk in their offices when Congress is in session, according to the New York Times.
Chaffetz, who came to Congress in 2008 carrying a cot wrapped in duct tape under his arm, has become a role model for as many as 40 to 50 new House members who are bunking in their offices to save money and/or make it clear they don't intend to become permanent Washington residents -- or anything close.
Chaffetz's "cot-side" life, recorded in video chats on his Congressional website, may have limited his exposure to, let's say, the people and operations of the jurisdiction he was responsible for overseeing. But his lifestyle seems to have impressed the leadership. Chaffetz was promoted to helm the higher-profile National Security, Homeland Defense and Foreign Operations panel in the new Congress, graduating from his previous, lower-profile post.
"As the freshmen come in, in particular the spouses, they want to see the cot, they want to see how you get back and forth to the gym," Chaffetz told the Times. "The profile is usually the married ones. They've got a young family at home, trying to save some money; they don't come to Congress as millionaires."
The few single folks, he said, may prefer "a bachelor pad."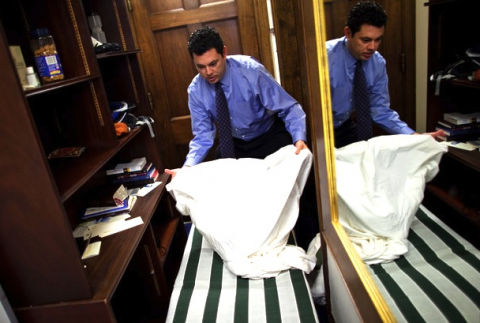 Chaffetz recommends colleagues tape a "Member Resting: Do Not Disturb" sign on the door before turning in, keep a ready stash of Pop-Tarts and popcorn for late-night hunger, and avoid the vending-machine cheeseburger at all cost. Oh, and beware of the mice.
"You need some d-Con and mousetraps," he said. "We've got a mouse problem up here." Nothing related to those Pop-tarts, of course.