Fine properties, fine art fill a Georgetown life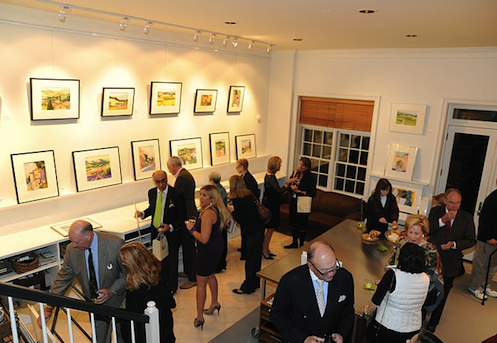 Fine properties, fine art. They go together in the chateaux of France, the palaces of England and the villas of Tuscany. But could real estate and watercolor be the yin and yang of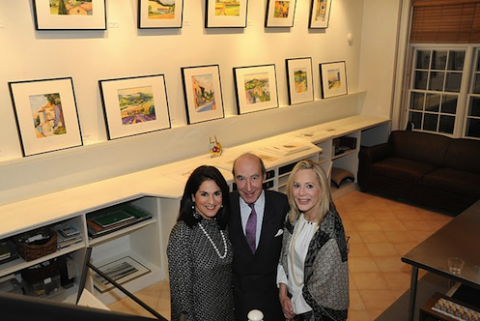 someone's life? They could in Georgetown -- specifically in the adventurous life of artist and real estate agent Cynthia Howar of Washington Fine Properties, who opened her studio/gallery last week to about 200 friends as she launched a new line of note cards featuring her painting.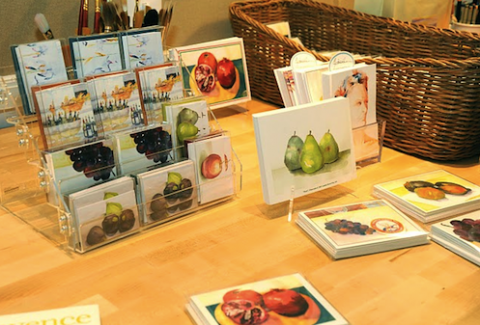 "This show was originally going to be called 'Paris, Provence and Friends' but it really is about the countryside of France and my love for the colors and landscape there," said Howar, who picked up a brush in 2002 after many years away -- and has been painting oils, acrylics and watercolors with unbridled passion ever since. "I work closely with people sometimes 12 hours a day in real estate, so the solitude of painting is a good balance. I like to fill my life with beauty and color and record what I see," she says. Howar's travels to Europe have been the source of much of her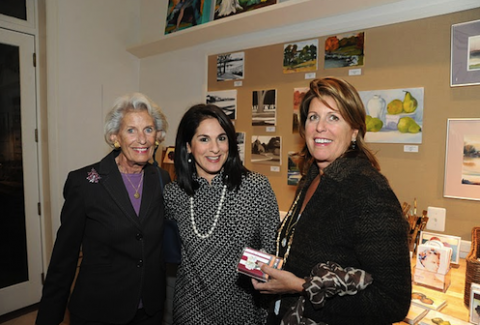 inspiration. "I visit the same hamlet as often as I can with a group of artists. The French summer, the fruits and vegetables, the wheat fields and lavender all combine to create a cacophony of sounds, smells and sights. The Impressionists all painted in the Luberon Valley because of its light and beauty." If kick-out clauses, contracts and water colors seem like an unusual combination, Howar's education is an even broader palette of disciplines. She attended The Art League School and the Corcoran School of Art, as well as Hunter College and City College in New York for painting and architecture, the University of Iowa for graphic design, Trinity in Hartford for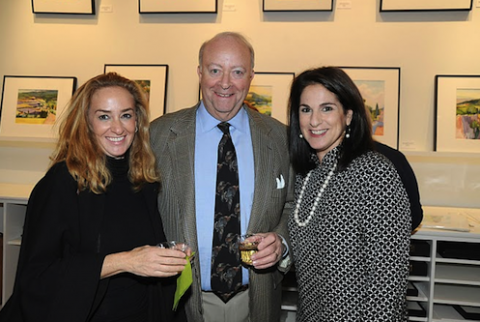 psychology and Georgetown for (but, of course!) a law degree. It's no wonder Howar's impressions are so rich with color and feeling. The painter/real estate agent is taking her art to the next level by launching a line of note cards for retail, which she has given to friends as holiday gifts in years past. Howar once made a separate watercolor place card for each guest at a dinner party, as a gift. "With paper products and letter-writing becoming scarce, when you do write a note, the card should be really special," she says. Adam Mahr at A Mano, the boutique, Patti Cumming and Diane Peacor have teamed up to help the Hillandale resident market the note cards in time for the holidays. The collection is now available on Howar's website before an expected retail launch this fall.