Cutting edge topical treatment for fine lines and wrinkles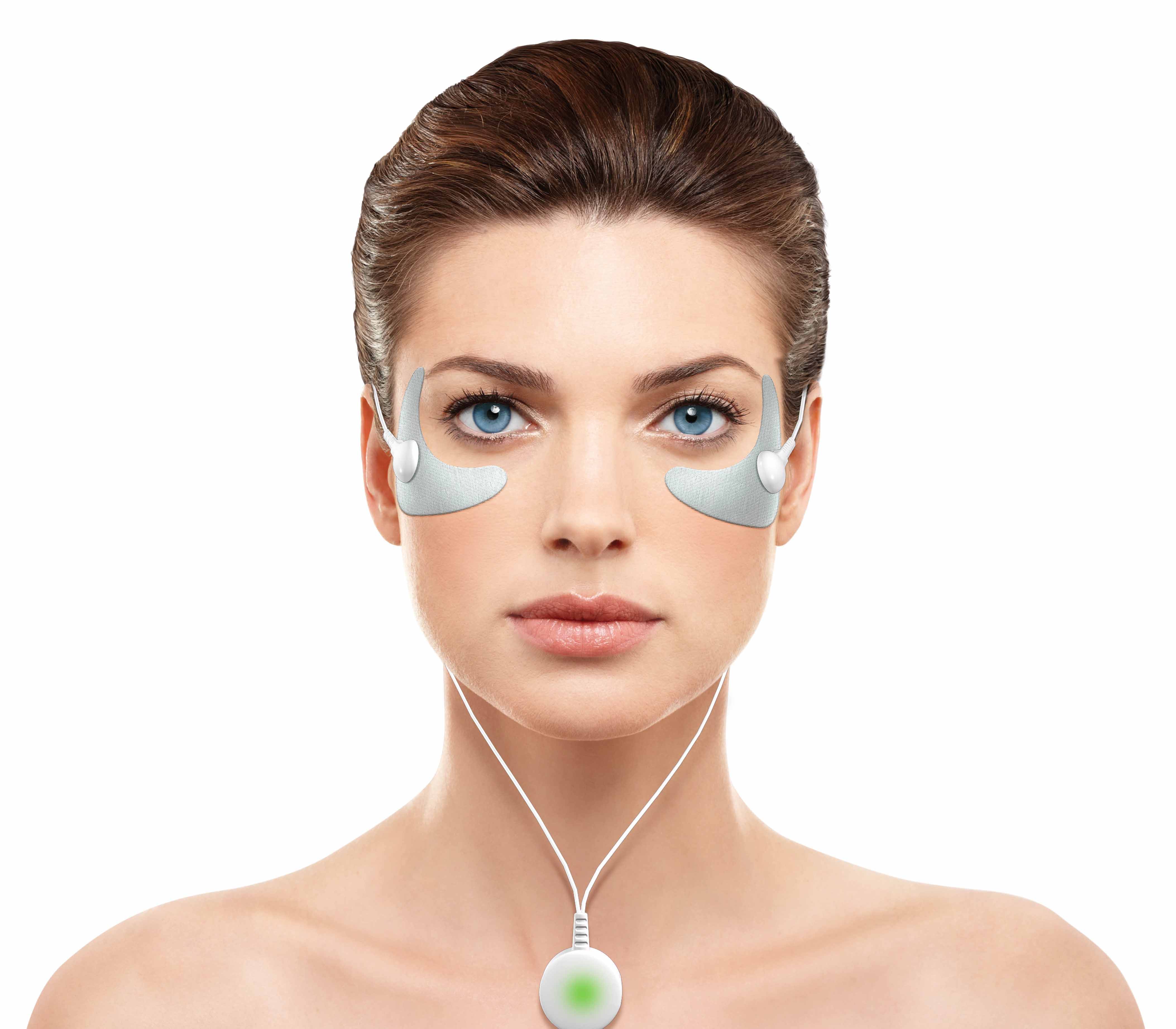 Fine lines and wrinkles around the eyes have long been a concern of many. Current treatments have included everything from collagen injections to face lifts—all with varying degrees of effectiveness and risk of side effects. Many have shied away from treatment due to these concerns. These treatments (and concerns) may be a thing of the past.
Brand new to the market is Ion-Infusion™ Eye Renewal System. The Ion Infusion Eye Renewal System is in a category of its own—it's a non-invasive, revolutionary treatment that can be applied in the privacy of your own home. After a single 40 minute treatment, wrinkles are markedly reduced.
Here's how it works: The hyaluronic acid in the system's eye pads are infused deep into the skin using advanced ion technology which plumps up the wrinkles from below. Hyaluronic acid is the skin's natural youth serum that diminishes with advancing age. It is the same ingredient used in filler injections being administered in cosmetic dermatologists' offices. As such, the Ion Infusion system could potentially give cosmetic dermatologists real competition.
The treatment is "hands-free." Once the pads are in place, you can "multi-task" --whether that means working on the computer, cooking, talking on the phone, or simply relaxing during the 40 minute treatment period. You can go about your business while the system turns back the clock. Forty minutes may seem like a long time, but what's 40 minutes compared to the years it took for the wrinkles to be etched in your face?
Of all the skin creams, anti-aging products, and at-home treatments that I have tested over the decades, the Ion-Infusion Eye Renewal System is the biggest beauty breakthrough. I'm very enthusiastic about its efficacy—so much so, in fact, that I launched it on QVC during the popular Beauty Hour on April 1st.
Ion-Infusion Eye Renewal System is available exclusively on QVC and QVC.com at the special introductory price of $149 for a Deluxe Kit (which includes a bonus eye serum and cream valued at $80). It is also available at universitymedical.com for $179. The treatment kit contains enough product for 2 months (or 10 treatments which are delivered twice weekly for 2 weeks, then weekly for 6 weeks).