Chris Blackwell brings rhythm of Reggae to Govinda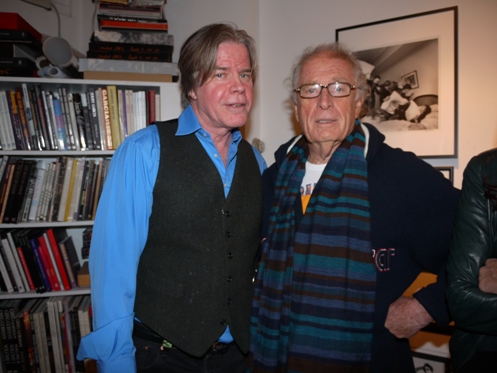 What do John Lennon, Elvis Presley, Bob Marley, Patti Smith, Annie Leibovitz and Donovan have in common? Whether he's written about them, exhibited their work, or introduced them to Washington (sometimes all of the above), the connection is Chris Murray, Georgetown's singular curator and founder of world-renowned Govinda Gallery. You'll be hearing more as The Georgetown Dish is delighted to begin publishing excerpts from Murray's original blog. But first, add Chris Blackwell to Murray's starry orbit. The man who introduced Jamaican Reggae to mainstream audiences and acquired era-defining acts including Traffic, Cat Stevens, U2, and Roxy Music, recently wrote a book, Keep on Running: The Story of Island Records. Chris Blackwell (Island Records founder) was in town last week to talk about the book, and meet fans of his music at Govinda Gallery.Keep on Running was edited by writer Chris Salewicz, who also contributed the forward to David Burnett's book Soul Rebel: An Intimate Portrait of Bob Marley -- edited by Chris Murray. You see, this is family.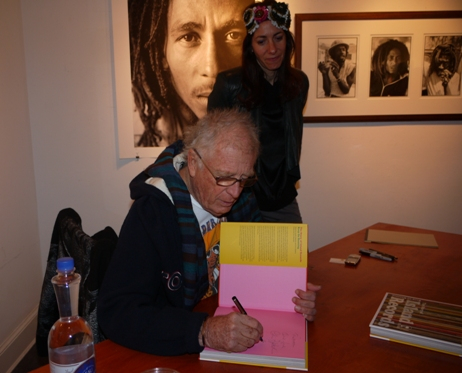 "Chris Blackwell came to Govinda four or five years ago for our Rolling Stones 40th Anniversary event," says Murray. "He really enjoyed the show, and I really enjoyed him." So when Blackwell's office called about having a book signing, Murray was delighted.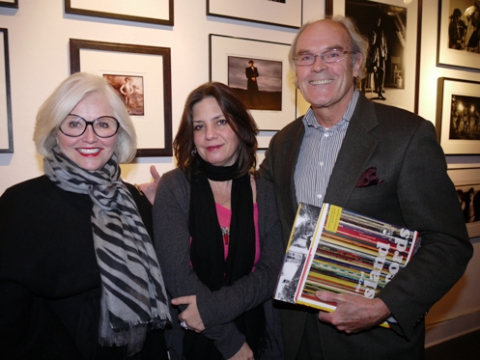 Perhaps it was the gentle streaming in of Jimmy Cliff music that made Govinda's book-signing line so mellow. Everyone (most buying several copies) had a personal story to tell Chris Blackwell.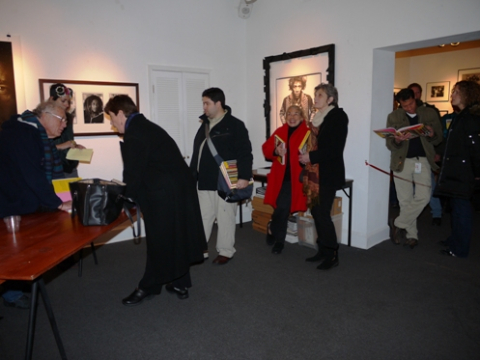 "We had a cottage in Jamaica and we adore Bob Marley, rum and Reggae," Palmer Graham shared.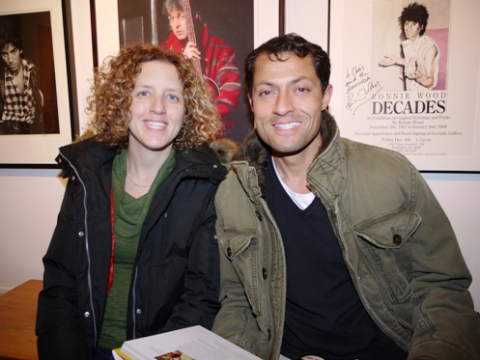 For Robert Jarrin, it was "the chance to see Chris Blackwell … His music shaped the way I am. And for his wife, Pilar, a Jamaican native it was equally personal.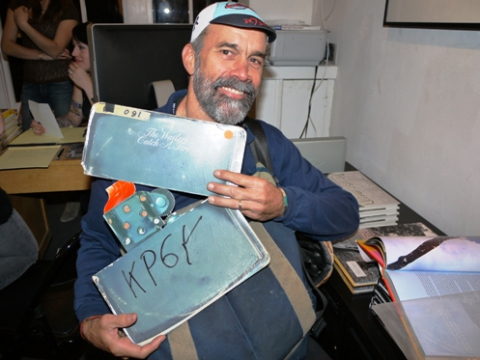 Former DJ at Iowa State University, Bruce Beran brought his treasured 1973 album cover from Bob Marley's first album for Chris Blackwell to sign.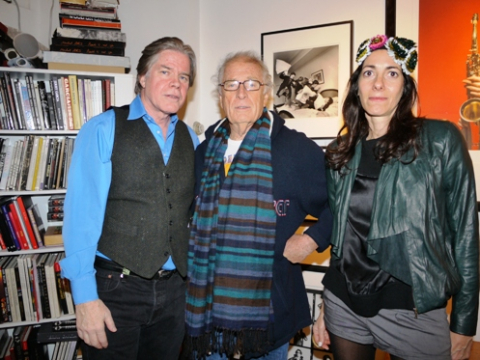 Read more on Chris Blackwell and Govinda Gallery here.Govinda Gallery is at 1227 34th Street. Tel: 202.333.1180