Branded ... ?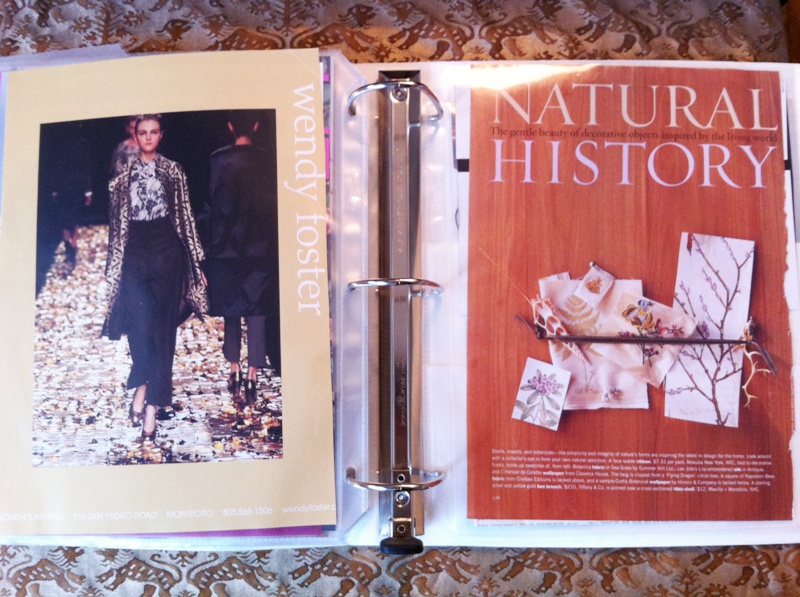 There is one question I receive more than any other from prospective clients, writers, editors, vendors and the public-at-large. "What's Your Style?" Simple enough I suppose. After all, most designers and novice decorators have a catch phrase … "edited elegance", "shabby chic", "retro glam", etcetera. The funny thing is that despite having worked as an interior designer for fifteen years and having my own firm for five, I've never been able to provide a nice neat answer to that all-important question. I guess I found it difficult to sum up all of my professional passions and aspirations into a few choice words. And perhaps subconsciously I realized that I needed to soak up as much as I could from the talented pool of designers, architects and artisans around me before attaching myself to a specific slogan. Or maybe I'm just a knucklehead. Whatever the reason, in this era of branding, I think it's time to find a trademark for TRICIA HUNTLEY INC. and certainly for HUNTLEY & CO. I believe I have a contender, so I'm hoping the Luxe Life audience will help me with my decision. Based on the cues below, let me know if I'm on target. I welcome comments and suggestions from my clever readers.
- Influential Designers -
Sills Huniford (now parted), Jeffrey Bilhuber & Solis Betancourt (top to bottom),
Three stellar firms that deliver genius with every project. Of course, I may be a little partial to SB
since it is headed by my former bosses who happen to be the nicest, most gracious men on earth.
- The Glamour Found in Nature -

I love me a manicured hedge and a nice hunk of rock.
Jacques Garcia temple photo c/o World of Interiors
- Gorgeous, Dramatic Art -
John Singer Sargent, Elliott Puckette, Francisco Goya & Giacometti (top to bottom).
- Sexy, Laid-Back, All-American Fashion -
Tory Burch, Gwyneth Paltrow and one of my favorite looks - skinny jeans, flats and a [faux] fur coat.
- My Collected Thoughts-
This scrapbook is a collection of images I have pulled because they are beautiful
and inspiring, regardless of context. I started this "stream of consciousness" project
to help me with the idea of branding and to jump start the design for my own house.
- My Own Work -
Whether I'm working on a modern apartment or sprawling traditional home, there are always
three elements key to my interiors; they need to be beautiful, original and unpretentious. Not
only do I want them to reflect the spirit and lifestyle of my clients, but I want them to be livable.
So taking all of the above into consideration, I think the best way to describe my style is …
"NATURAL GLAMOUR"
Wacha' think? Tricia xo
* Refer to blog posts Designer DNA and Wuzzup?
as well as the Huntley & Co. website for more info.