Black ties, chucks, and a non-surprise surprise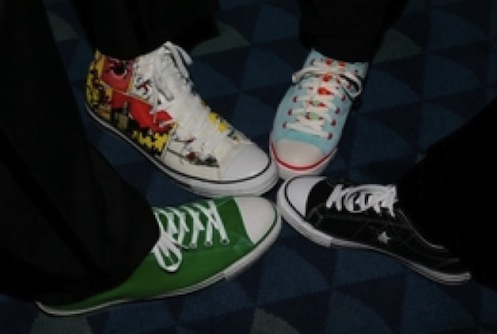 You may not know who Paul Cohn is, but If you've ever lit up a cigar at Old Glory, gotten picked up at J. Paul's, dished at Paolo's or had hummus at Neyla, then send him a thank-you note.
Restaurateur and Georgetowner Paul Cohn didn't make the real cover of Washingtonian this month, but his good friend, journalist Harry Jaffe, made sure he was covered for his 70th birthday, which was celebrated with a Black Tie and Chucks Rock 'n' Roll party at the Washington Convention Center.
The event was billed as a surprise party for Cohn...