Better and fairer alcohol control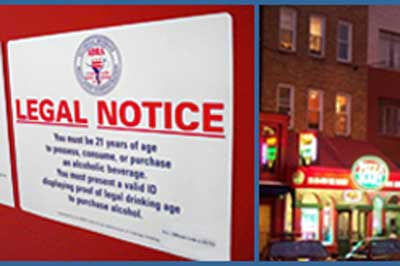 By the time Charles Brodsky was forced to resign as chairman of the DC ABC Board in late May 2011, we had come full circle with regard to the board's bias in pro of business interests at the expense of the District's residential communities. Because alcohol sales is a billion dollar industry that contributes to our economic viability, the District needs to figure out how to issue ABC licenses and arbitrate disputes in an timely, equitable and fair manner without negatively affecting the quality of life of DC residents.
Largely unpaid ABC Board members currently meet once a week, not counting holidays. So, the board actually meets part time, barely two months each year. Meeting only once per week requires that its heavy caseload calendar be spread out over several months. On top of that, board members don't show up, come in late, leave early, and some are greatly dependent upon the views of the chairperson who, more often than not, is biased and/or controlling, while the board attempts to carry out one of the city's most important regulatory and licensing functions.
Community leaders get their asses kicked, as a result, by business establishments and their high paid lawyers, when neighborhood residents often rightfully protest licenses and licensees for good cause. They are then blamed for holding up the business licenses, when the real cause of the holdups are the board's long calendar delays in scheduling protests and other adjudication hearings. These delays can amount to well over a year in some cases.
How can we make this process better?
I personally experienced the machinations of at least five politically appointed ABC Boards and their chairpersons—from the outside as the head of a neighborhood organization and later when I was appointed to the ABC Board by then Mayor Anthony Williams. What I saw and experienced during my time served in front of and before these boards raised serious concerns.
The Alcohol Beverage Regulation Administration (ABRA) has a couple of million dollars in its operating budget and a small staff which faces a billion dollar liquor industry, and the politically appointed members of the ABC Board who have oversight over the agency's director, its budget and its enforcement employees. These are the same individuals who don't show up, who leave early and who more often than not depend on the board chair for direction. An inherent element of conflict of interest is created when an agency of government is structured to operate in that fashion.
I'd suggest that the District seriously rethink how it controls liquor licensing and its regulatory enforcement process, beginning with the ABC Board as currently constituted. The politically appointed ABC Board may need to be abolished in its present form and ABRA removed from the board's supervision, so that liquor licensing and arbitration of disputes can occur in a fair, equitable and timely manner.
ABRA needs to operate independently of politically appointed board members. It needs a director who answers only to the Mayor. And it needs a professional arbitration board that meets on a full time basis. It should be the board's function to adjudicate cases only. It should be the ABRA director's function to run the regulatory agency without interference from a board, to issue licenses, and only refer cases to the board that require arbitration. ABRA would need at least three staff attorneys or individuals whose expertise is either in DC law, regulation, or arbitration and mediation to sit on an ABC arbitration board, comprised of government employees without an ax to grind or money to be made from the sale of alcohol, entertainment or hospitality services.
I believe that adopting these changes would go along way to expedite the ABC licensing and arbitration process in a fair, equitable and timely manner.
Laurie Collins
….is a former ABC Board Member who served under Mayor Anthony Williams