This is art by those who have lived it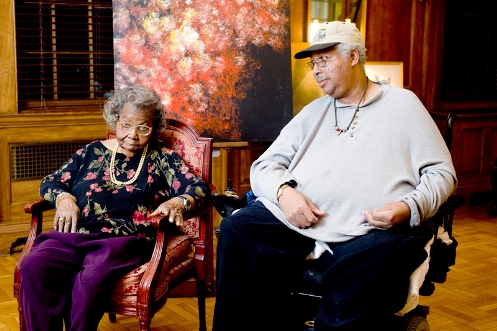 In and around the nooks and crannies of D.C., art is everywhere -- from Dupont Circle's "First Friday" (every 1st Friday of the summer months), to galleries, sidewalk sales, and of course, the many museums. Until recently, however, only a few thought of visiting the Lisner-Louise-Dickson-Hurt Home (LLDH).
Tucked away off Military Road in Friendship Heights, is one of the District's finest institutions. LLDH is an exclusive home for indigent and modest-income senior residents. It provides not only a home for seniors but also health and life-services. To cut corners, they could stop there. But they have gone full speed ahead. With vision and drive, the organization and generous donors persist in keeping a special in-house program thriving: the Resident Art Program.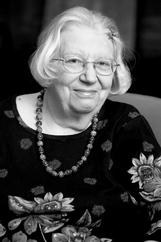 Founded in 2007 by Bonnie Grover, Lisner's Resident Art Program sought to provide residents with a new, engaging activity. Polly King Evans, the program's first teacher, helped participants' find their inner creativity by teaching the art of expression and communication through various mediums, colors and technique.
Today, one can see examples of the program's success throughout the city; both Sushi Ko restaurants (Chevy Chase and Glover Park) display numerous pieces as well as the Capital Breast Care Center.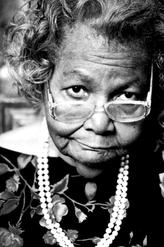 The residents and their talent have generated such a creative stir that a number of fellow local artists gathered together in support of the home's 3rd annual art show and sale held this past spring. F. Stone Roberts developed a documentary for the program which ran throughout the evening. Singer-songwriter Sheena Alexis performed in the drawing room. Walter Grio, Don Patron and Megan Harrington lent their talents to create a collage of sorts for each artist. Grio, founder of "Shoot for Change", took every participant's portrait, which was then used by Patron to show his perception of the individuals in watercolor. Harrington wrapped it up by interviewing each participant and writing a short essay about her subjects and their masterpieces.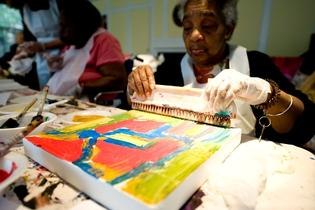 If you missed the show last spring, don't fret yet. We'll cross our fingers for an encore next year. In the meantime, you can visit Sushi Ko, The Capital Breast Care Center or stop by Lisner. It's probably on your way somewhere sometime and well worth it! Call ahead to Debbie Lyle, executive assistant to the CEO and development coordinator, at 202.966.6667, ext 3373 or email her at dlyle@lldhhome.org, OR, join the "Meet and Greet" on July 26, 2011 at Sushi Ko at 5455 Wisconsin Avenue in Chevy Chase, MD.
Article by Katherine Hoffman