The Wegmans Report: Week One
Sunday morning at 6:30 the fish were sleeping in.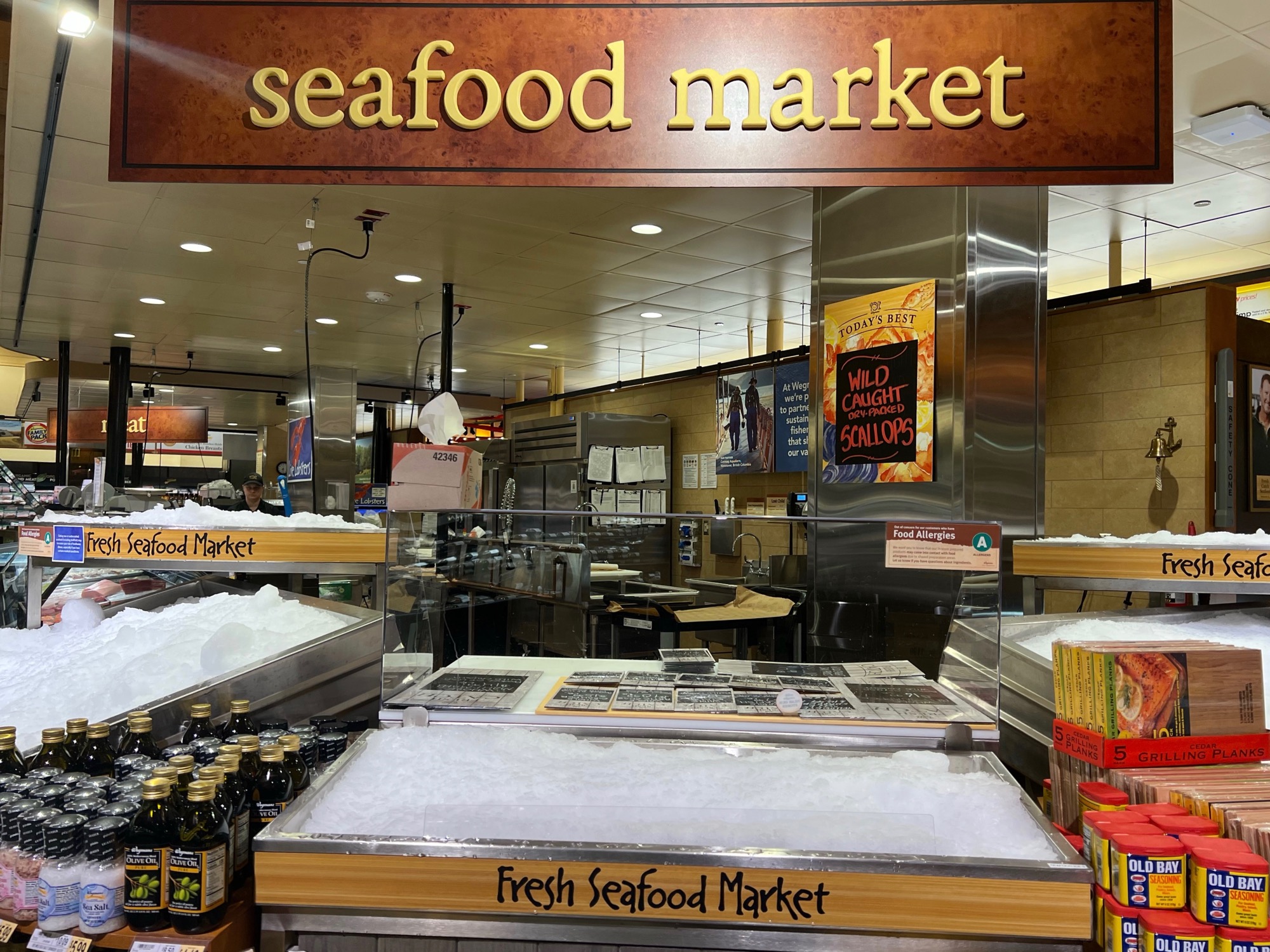 What a difference a week makes.
Friday mid afternoon a ZOO!!! Fresh seafood AMAZING!  Excellent selection of prepared foods of every cuisine for casual in-store cafeteria style dining. I had their ahi tuna, cute little bottle of sake, Singapore noodles and tiramisu. My friend had similar entrees from the Asian buffet counter.
Fresh produce selection fabulous, prepared entrées excellent. Prices on the high side. Wine and liquor prices competitive with all DC stores. 
Sunday morning at 6:30 am parking lot FULL with attendants directing traffic at every turn. As you can see (above photo), seafood is REALLY fresh as there weren't any bulging eyes mouth wide open big catches of the day yet.
Fresh bread, cakes and dessert selection huge. 
No water in cartons though. 
Service excellent.
If you go outside the front door (you will have parked underground in their garage) there's a whole new city popping up!! 
Congestion a potentially a BIG problem, but so far with all the traffic 'cops', it's working.