I resolve for Valentine's Day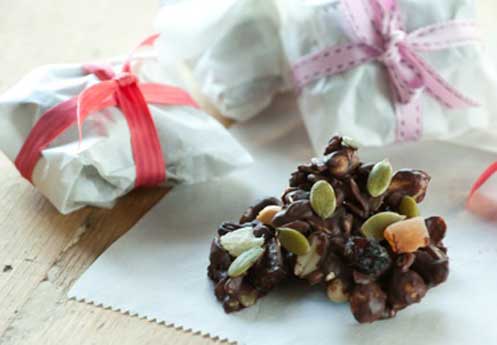 Walking through Whole Foods last week I spotted Valentine candies covered in pink cellophane and heart-shaped chocolates wrapped in red foil glimmering on the shelves. Valentine's paraphernalia already? Really?
I have yet to make my New Year's resolutions and Valentine's Day is approaching. Just as I was with Christmas cards, I'm running late. Let's face it, I can't keep up (hence resolution #10).
So here's an attempt at ten New Year's resolutions, not necessarily in order of importance.
1.) Floss. This is a holdover from last year. Good news: I do floss more, just not enough. (Sexy, I know.)
2.) Don't leave trash in the car. Should be easy, right? I spent a lifetime accusing my mother of having a messy car. Now I'm worse than she is. It's not easy keeping a clean car with beige seats, two nice--but not neat--kids, and a black dog that sheds excessively.
3.) Go easy on the wine. (Yeah, right.)
4.) Cut back on caffeine. (Yeah, right.)
5.) Be greener. This is something I really DO want to do. And with my children castigating me whenever I leave the water running while brushing my teeth, I think we can have a greener household.
6.) Exercise more--with my dog. I wasn't the only one who ate--and drank--excessively over Christmas break. Angus now looks more like a manatee than a black Lab these days. So this exercising resolution is for both of us.
7.) Read more. Being a chick-lit fanatic, I'll try to read more biographies and non-fiction. (Does People count?)
8.) Pay bills on time. I'll attempt to pay before the discontinue notice arrives.
9.) Cook more. Hmmm...I kind of like what my grandmother used to say when people asked, Is it homemade? Well, I made it come into the house. (I will take more flaxseed oil, how about that?)
10.) Keep up. I'll try. And while I'm trying. I'll keep in mind the quote from playwright Samuel Beckett: "Ever tried? Ever failed? No matter. Try again. Fail again. Fail better."