Style
|
November 8, 2023
|
Georgetown Cookie Tour
A delicious way to SHOP LOCAL on December 9th.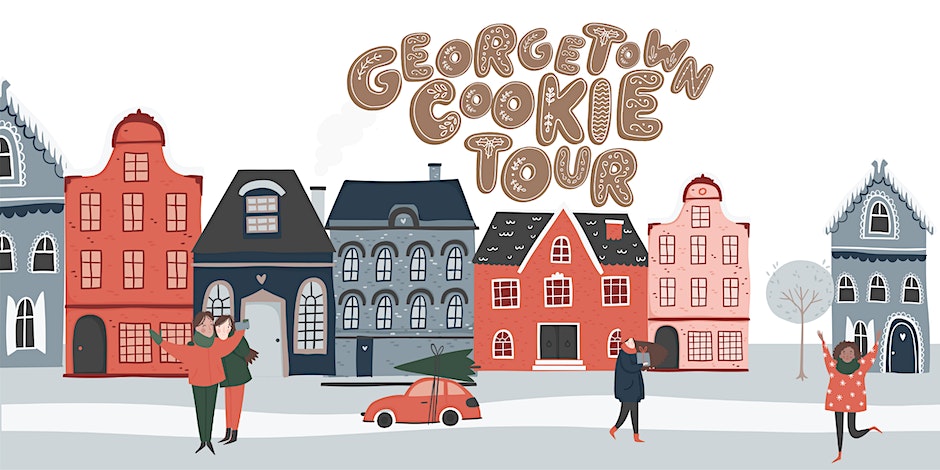 On Saturday, December 9, 2023 from 12:00 pm - 4:00 pm, take a delicious tour of Georgetown small businesses and collect holiday cookies along the way. 
Georgetown Main Street pairs a Georgetown-based small bakery with an independent retailer to create a unique opportunity to introduce you to amazing local businesses.
WELCOME LOCATION:
Georgetown Lutheran Church, 1556 Wisconsin Avenue NW
Shop from a handful of local vendors.
TIMESLOTS:
Purchase your ticket for 12:00-2:00 pm or 2:00-4:00 pm. This will help ensure small local shops are never too crowded and you can enjoy shopping along the way.
TICKETS:
Tickets are $35 each. One ticket = one dozen cookies. An additional eventbrite fee will be added to the ticket price. A ticket to the Georgetown Cookie Tour is a great gift for colleagues or clients who want to explore Georgetown and get to know the local businesses.
Proceeds from the Georgetown Cookie Tour will go toward Georgetown Main Street (GMS) programming.