Editorial: GU Campus Plan controversy is a D.C. issue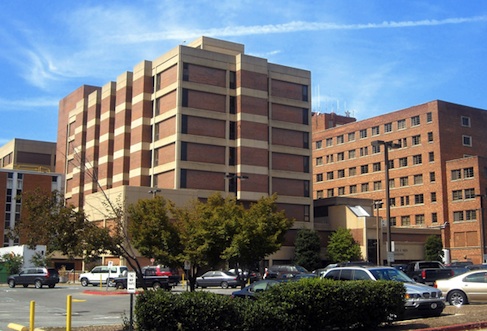 Tonight, Georgetown's ANC and stakeholders enter the crucible of examining Georgetown University's 2010-2020 proposed Campus Plan. It's already 2011 -- high time to reach a concensus on what positive or just acceptable growth looks like in a fragile community that produces much of the District's income.
Town-gown tensions are typical, but this particular brew is bitter -- fueled by a University accustomed to having its way, and a community increasingly frustrated with its inability to feel secure in its future quality of life. Even a longtime University supporter, Councilmember Jack Evans, has expressed unhappiness with GU's position.
Tonight, the ANC will consider the following issues:
1. Off campus activities, the failure of the proposed Campus Plan to include more students on campus, and successes/failures of discipline policies2. Georgetown University Hospital - what is the future of construction and growth?3. The Keogh Field "roof" - what is the future and how will it affect neighbors?4. Transportation plan - A solid portion of the community supported the construction of the Canal Road entrance. Is it being adequately used or is traffic guided through Georgetown residential areas?5. Student count - how has it expanded versus what was predicted. How the absence of enrollment caps coincides with growth in student population 2000-2010.
These issues are vitally important to the future of Georgetown.
But there are other, broader concerns at stake. Can the District afford the growth of Georgetown University as proposed? How does the growth of any of our universities provide significant financial benefit to the District?
D.C. taxpayers will suffer or benefit from the following:
How much of the University is tax-exempt, and how does the 2010-2020 plan affect D.C. revenue?
How many new jobs would be created under the GU expansion plan? Do the benefits of the GU Plan flow largely flow to the Washington Metro area and beyond, while the costs are imposed on the District's taxpayer at large and specifically on the university's adjacent neighborhoods?
How will the composition of residential neighborhoods change? How will tax revenues change as a result?
Does the Plan allow for a healthy mix of institutional v. residential housing in a city largely dominated by the former?
When does Georgetown reach the tipping point of destabilization. Has Washington learned the lessons of Foggy Bottom, a one-time historical neighborhood now known as the George Washington University campus?
Georgetowners and District residents should look long and hard at the total costs of university expansion, what actually is optimum size for any of our universities, given all the costs and benefits. The decisions we face must be made from the point of view of the residents of the neighborhood and the District – the host and major investor.
The meeting is Thursday, Jan. 20 at 6:30 p.m. at the Duke Ellington School of the Arts, 3500 R Street, N.W.