News
|
November 9, 2022
|
East Banc and Acadia Bring New Retailers to Georgetown
The renovated mixed-use building brings curated retailers, brand new office and residential space to Georgetown corner.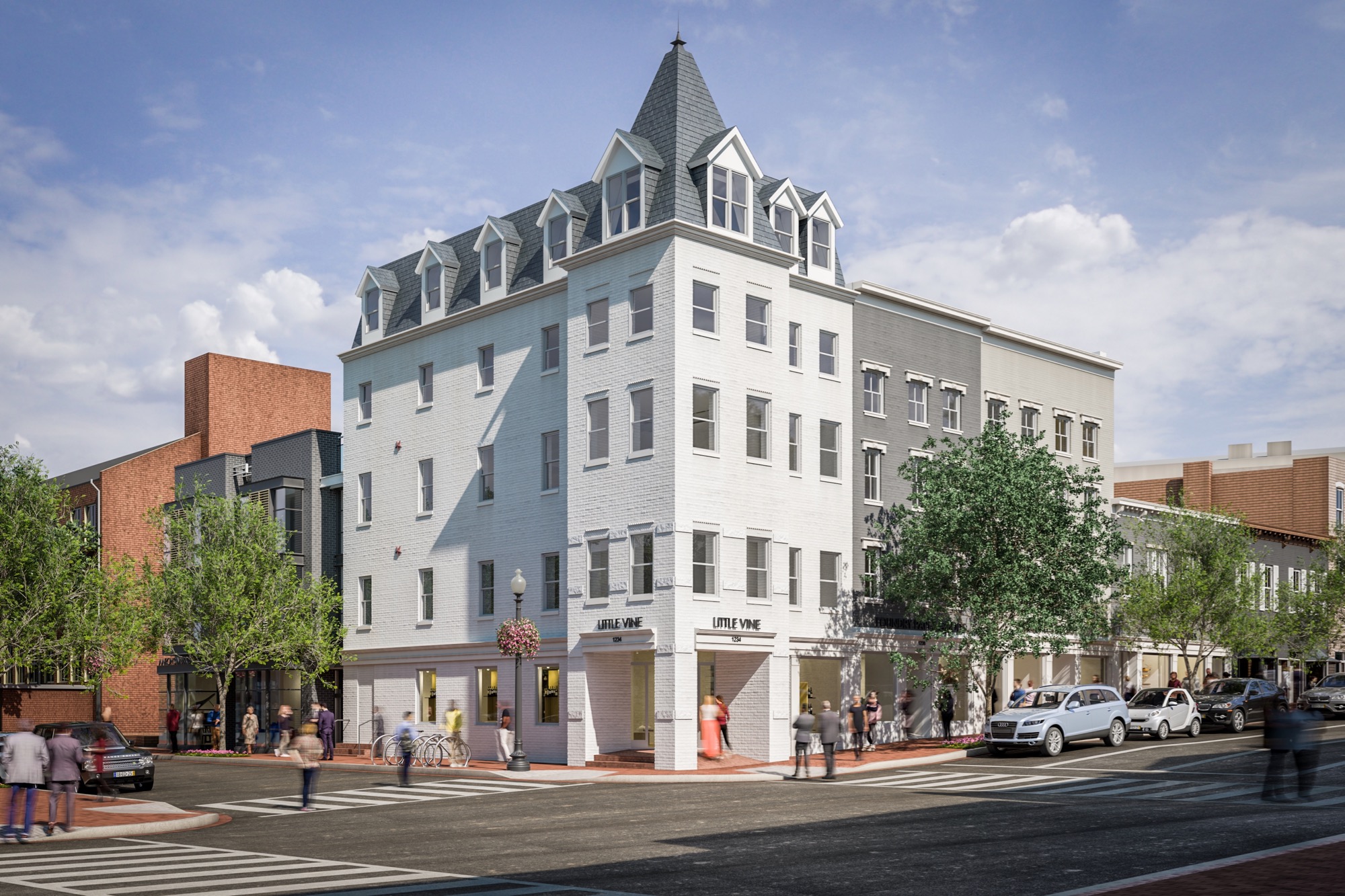 EastBanc, Inc. and Acadia Realty Trust announced it has signed leases with Wolford, Ever/Body, Blank Street Coffee and Van Leeuwen Ice Cream at its redevelopment of 1238 Wisconsin Avenue NW.
In partnership with Acadia, EastBanc redeveloped the 30,000-square-foot Georgetown landmark into six retail spaces on the central corner of M Street and Wisconsin Avenue.
"We are excited to welcome these distinctive, in-demand brands to Georgetown as our vision for 1238 Wisconsin Avenue continues to play out," said Philippe Lanier, Principal of EastBanc. "We chose to redevelop this prominent corner because modern retailers are looking to right-size their spaces and maintain connection with their customers. We look forward to seeing these new retailers thrive in Georgetown."