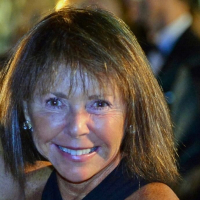 Judith Beermann
Judith is publisher and editor-in-chief of The Georgetown Dish. Since its 2009 launch, Judith has directed marketing and business development for the publication in addition to reporting.
After a government career at The Department of Housing and Urban Development, Judith returned to her love of the arts full-time. As associate publisher for The West End Guide, a local independent news magazine, Judith wrote a monthly column about Georgetown and designed ads for local clients. From there, she went on to sell advertising for Capitol File, a Washington luxury lifestyle publication, and served as communications director for FotoWeek DC, a non-profit photography organization. She founded AVATAR-ARTS, an online gallery featuring her painting, photography and graphic design.
Judith graduated from George Washington University with degrees in fine art and psychology.