The young and the guest list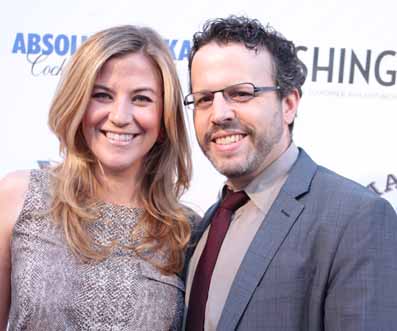 It was a mix of socialites, business leaders, media and friends that rocked the Longview Gallery and Rogue 24 this past Saturday as Washington Life Magazine threw its signature Young and the Guest List party, recognizing DC's most accomplished movers and shakers under 40.
While the gallery acted as main stage, guests also filtered out to a tented lounge area between Longview and Rogue 24, where the party continued with a lounge-like atmosphere.
The 2011 list includes a 'cast' of 250, including members of Congress, White House policy makers, entrepreneurs, lawyers, musicians, artists, activists and media personalities. It also reflects the area's exploding dining scene with restaurateurs, mixologists and other foodies.
Guests mingled amidst flowing champagne and the culinary stylings of Chef RJ Cooper , as well as fashions by Juicy Couture and live music, all drawn together to reflect this year's goal of showcasing the city's creative community.
Among the honored were Yeas and Nays columnists Katy Adams & Nikki Schwab, The Passenger's Derek Brown, Peter Corbett of iStrategyLabs, Tara DeNicolas, executive director of Fashion for Paws, Garrett Graff, editor in chief of Washingtonian magazine, Becky Lee, founder of Becky's fund, Ada Polla, founder of Alchemie Forever, Ashley Taylor of Ann Hand, Representative to the Kurdistan Government, Qubad Talabani and Paul Wharton, owner of Evolution Look Modeling Agency.
Long View Gallery has been promoting local established and emerging artists on its walls since 2006, and through its various events and exhibitions has strengthened the District's thriving arts community. Rogue 24 is Chef RJ Cooper's impending "urban fine dining institution," where the chef is creating a 24-course tasting menu that serves as the initial inspiration for his new restaurant.