'You Have to F**king Eat'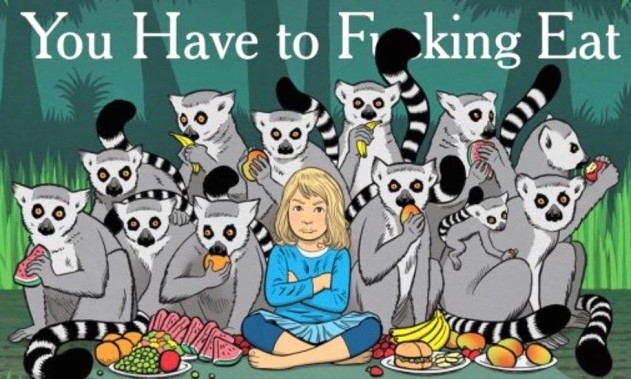 New York Times bestseller "You Have To F**king Eat" is Adam Mansbach's sequel to another NYT bestseller "Go The F**k To Sleep" launched a few years ago at P. J. Clark's. "I never intended it to be a series and I was pretty hesitant to do a sequel for the first few years, but it just sort of belatedly dawned on me that eating is the other great parental frustration and it's kind of on the par with sleeping," Mansbach told Hollywood on the Potomac.
"It's just as frustrating," he emphasized, "plus you kind of see the heart of the core of who you are as a parent because it's like sleeping is a very primal kind of thing, right? Eating and sleeping are the two things that grasp most of this incredible happiness; so, the notion that you can't convince your kid that putting stuff into her body is a good idea, kind of makes you wonder who the hell you are and who the hell your kid is, you know?"
We were curious as to whether the profanity in both the titles and throughout the books hampered sales: "You know, I don't think that the profanity hurt us too much in the long run. I'm still kind of amazed at the life that that book continues to have. People are still having babies and they are still going to baby showers and they're still buying the book. It's been almost four years now and we're still going pretty strong," he replied.