You did what? Wholesale Stupidity and Destruction of Southwest Washington in 1958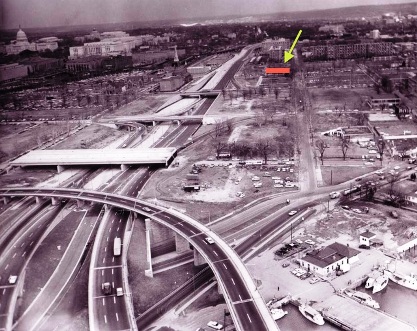 What neighborhood are you from? Georgetown? U Street Corridor? Barney Circle? Douglas? Washington has about 67 different neighborhoods unless you are from Southwest Washington. Southwest only has one because in the 1950's we demolished almost the entire quadrant of the city erasing forever any record of what was there, regardless of its importance. And it truly was important. It was a neighborhood that closely resembled Georgetown, Capitol Hill and Old Town, Alexandria, but today it's not easily recognizable as Washingtonian in character.
In the 1950's Eisenhower era, with massive funding and deliberate intention, much of that portion of the city was removed in the name of what has become a pejorative term to architects and citizens: urban renewal.
Renewal, hardly. More like architectural murder. The area didn't need a new life as 'renewal' suggests, it needed guidance and hope. Several key areas befell the knife to carve the way for ruinous highways that chopped up the city. What makes Southwest different is that almost nothing survived but a few token buildings and even they were homogenized to resemble neo-Georgian suburban houses.
Indeed there was poverty and slums through these streets but they were not the permanent residents. Like many people in the city at that time, they just needed an infusion of cash at the municipal level rather than the wholesale removal of our architectural heritage.
Above, we see a landscape that resembles Europe after World War II. Houses, stores, schools and religious buildings have all been removed and for no particular good reason. The red line denotes the location of the long gone row houses.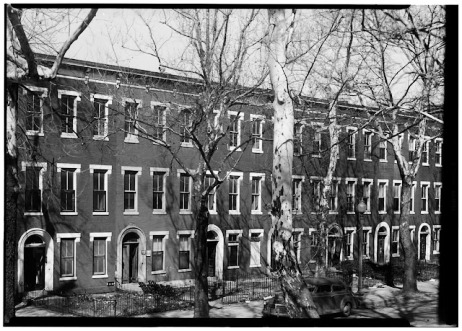 In Georgetown and Capitol Hill, this same design is listed as a landmark (Cook's Row for example). But in Southwest, it is considered undesirable and paved over. This row of houses above was demolished in 1958.
Image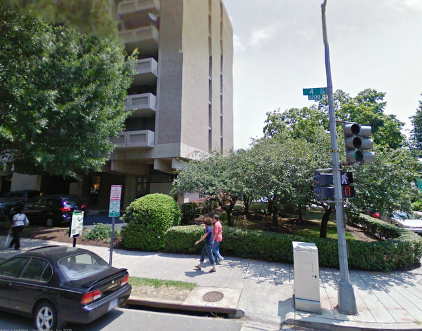 The elegant row houses are gone and replaced with a plan and design that lacks a sense of history, character or permanency.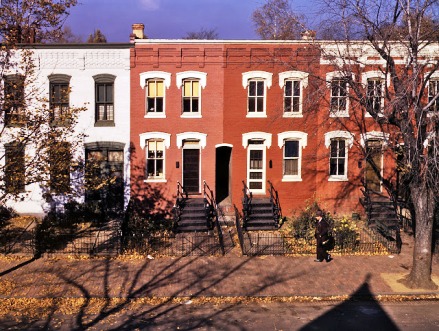 This unique color shot (above) from 1941 shows the Southwest neighborhood that used to stand at the intersections of Union Street and 4th Street SW (Union no longer exists). The two houses had a unique common alley cut in between them so neighbors didn't have to take out the trash through their own house.
Image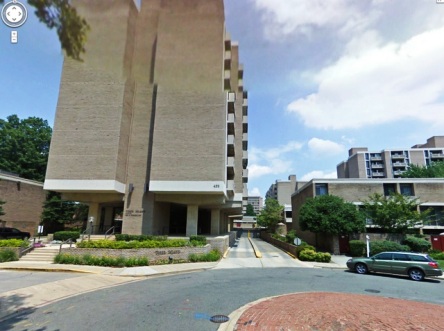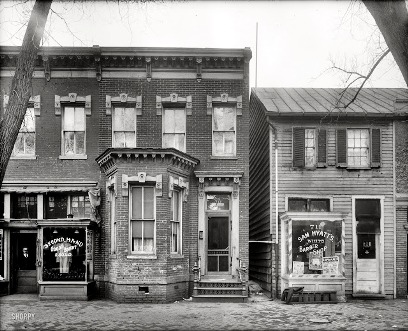 Much of the Southwest part of the city was old, with early American structures like the one pictured above. The masonry house on the left was where the 1920' singer Al Jolson grew up. This was an integrated area of Jews, immigrants, government workers and African-Americans, and the area was known for its acceptance and tolerance of each other. You wouldn't know it by the sign in the barbershop, but it was a vulgar sign of that time.
Image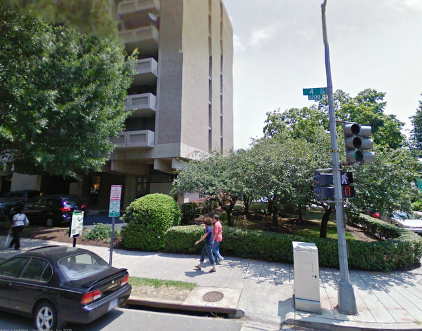 Image