Yo ho ho and a bottle of rum
Just how many men on that dead man's chest, anyway? According to Robert Louis Stevenson's sea shanty, you'll find fifteen. Thanks to Captain Billy Bones in "Treasure Island," the alcoholic beverage most associated with pirates is rum.
"Fifteen men on the dead man's chest--- Yo-ho-ho, and a bottle of rum! Drink and the devil had done for the rest --- Yo-ho-ho, and a bottle of rum!"
And let's not forget about the British Royal Navy. "Nothing but rum, sodomy and the lash," the caustic quote often attributed to Winston Churchill about the British naval tradition that may have begun when the British captured Jamaica in 1655, and the easy availability of the island's signature drink, led seamen to switch from French brandy to rum.
The reason for rum on all those ships? Stored in wood barrels, drinking water tended to go bad on long voyages so alcohol was used to extend its life, kill algae and make it taste better.
Fast forward to the 20th century when the popularity of tiki bars and Caribbean island vacations created a resurgence of rum consumption. With my guide, Tim Adams, spirits consultant at Addy Bassin's MacArthur Beverages, here's a bit of Rum 101.
Rum is a distilled alcoholic beverage made from sugarcane by-products such as molasses, or directly from sugarcane juice. Unlike some other spirits like cognac and scotch, rum has no defined method of production, but instead relies on local tradition which varies by location and distillers. The majority of the world's rum production occurs in the Caribbean and Latin American countries.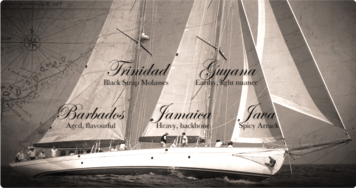 For the most part, rum styles can be grouped by the language that is traditionally spoken. Spanish-speaking islands and countries traditionally produce rums with a fairly smooth taste. English-speaking islands and countries are known for darker rums with a fuller taste that retains a greater amount of the underlying molasses flavor. French-speaking islands are best known for their agricultural rums (rhum agricole). These rums, produced exclusively from sugar cane juice, retain a greater amount of the original flavor of the sugar cane and are generally more expensive than molasses-based rums.
Cachaca is a spirit similar to rum that is produced in Brazil. Some countries, including the U.S., classify cachaça as a type of rum. Seco, from Panama, is also a spirit similar to rum, but also similar to vodka because it's triple distilled.
Many countries require rum be aged for at least a year. This aging is commonly performed in used bourbon casks which causes it to turn dark, whereas rum aged in stainless steel tanks remains virtually colorless.
White rums are generally light-bodied, clear and primarily used as mixers, blending well with fruit flavors. Golden or amber rums are medium-bodied. Traditionally full-bodied, dark rum is caramel-colored, and the richest of these are consumed straight up.
As Adams explained, "Aged rums are gaining new standing among consumers of single malt scotch whiskies, and small-batch bourbons, while the subtle and complex rhums of Martinique and Guadeloupe mirror the flavor profiles of the top French brandies in Cognac and Armagnac."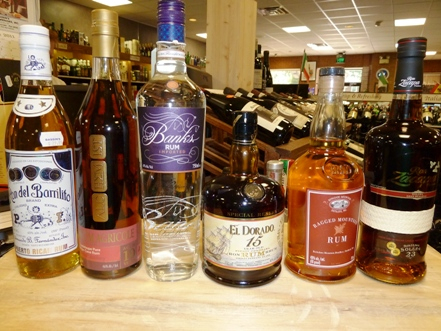 Some rum favorites of Tim Adams:
1. Ron del Barrilito (Puerto Rico) $29.99
2. Rhum Agricole-10 years (Guadelupe) $81.99
3. Banks Rum (Caribbean blend) $27.99
4. El Dorado-15 years Demerara (Guyana) $33.99
5. Ragged Mountain Rum (USA) $28.99
6. Ron Zacapa (Guatemala) $43.99