WWII Girl Scout kit brings HazMat team to Tudor Place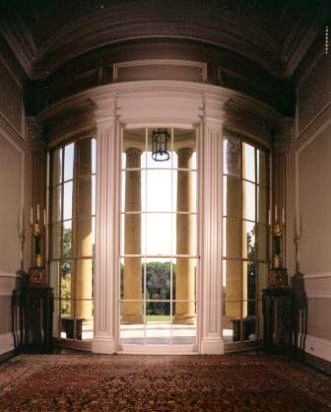 Streets surrounding Tudor Place Historic House and Gardens (31st between Q and R) were closed Monday afternoon to investigate a HazMat situation, Mandy Katz, Tudor Place communications officer told The Georgetown Dish.
Tudor Place executive director Leslie Buhler released this note to trustees at 5:55 pm. "During the textile inventory project a early 20th c. girl scout medical box was found. It contained picric acid gauze pads which are highly explosive. After several calls to D.C. government offices, we finally were told to call the police. That resulted in a response by more police, fire, and the bomb/hazardous waste specialists.
All staff and visitors were evacuated from the property and careful instructions were given to the HZMAT team. After 3 hours, they went into the house and removed the pads from the box. They took them out to the driveway area in a protected position and exploded them. All is safe with no injuries or damage."