'Writings on the Wall'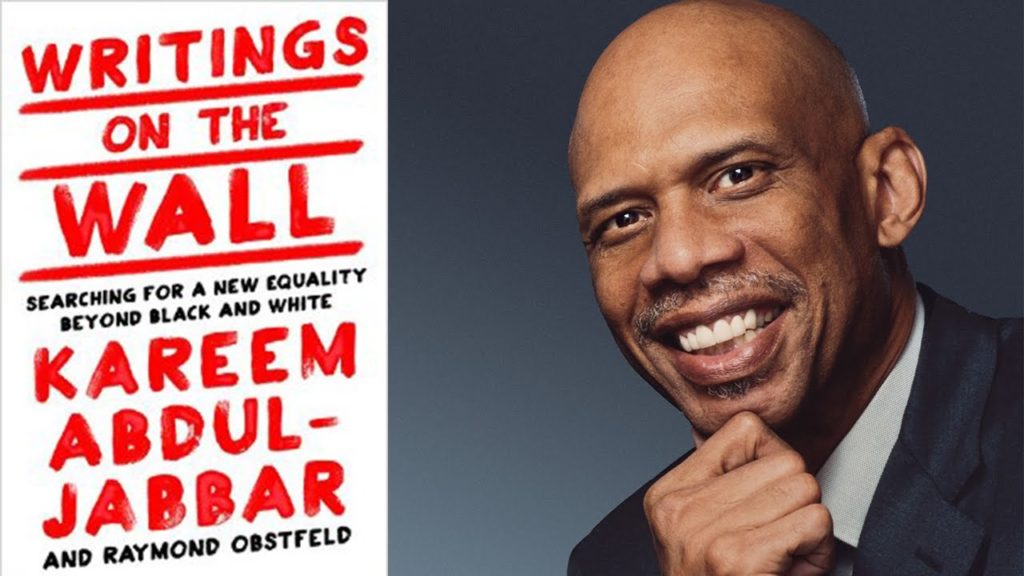 "I can do more than stuff a ball through a hoop. My greatest asset is my mind." said Kareem Abdul-Jabbar, the NBA's all-time leading scorer and a six-time NBA champion about his new book: Writings on the Wall.
Hollywood on the Potomac first met Abdul-Jabbar in June of 2011 when IMPACT Arts + Film Fund held a private screening of "On the Shoulders of Giants" at E Street Cinema, followed by a private dinner at Lincoln where we caught up with him and Rep. Elijah Cummings (D-Md.) for an exclusive interview. Jabbar talked about his early days with The Harlem Renaissance Big Five, his oft contentious relationship with the press and receiving the Lincoln Award – thus the choice of Lincoln Restaurant we assume. The 7'2 champion interview was a bit of a challenge. Because there was so much enthusiastic chatter going on at the dinner, we had to interview him in a storage unit……..he sitting down, myself at 5'4 on a step ladder to make eye contact………. an awkward setting, but you can watch the interview here.