World's First Dermatology Practice For Men Opens Its Doors In Washington, D.C.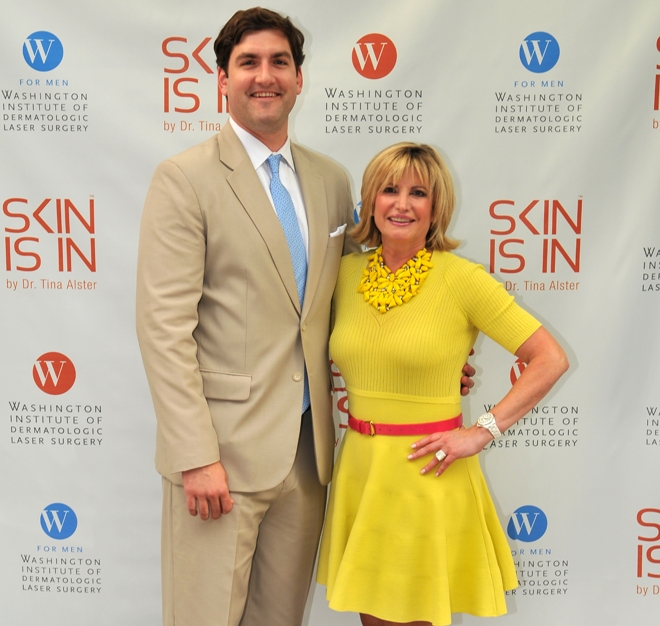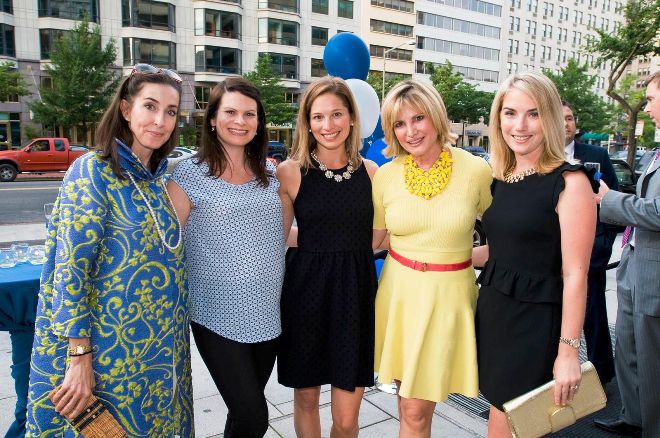 Politicos, journalists, business leaders, and socialites descended on K Street Wednesdy evening to support world-renowned dermatologist Dr. Tina Alster as she launched W for MEN, the world's first clinical dermatology practice dedicated to advanced laser and other skin treatments for men.
Dr. Terrence Keaney, a board-certified dermatologist with specialized interest and training in the specific cosmetic dermatologic needs of men, is spearheading the men's center under the auspices of the Washington Institute of Dermatologic Laser Surgery(WIDLS).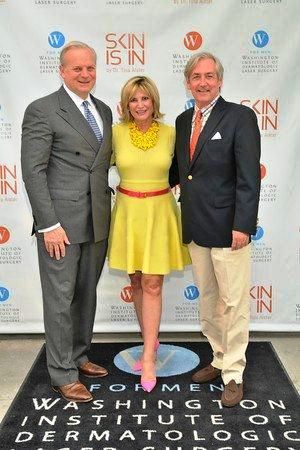 "By recognizing the differences in male and female anatomy and physiology, W for MEN was conceived to provide an appropriately male centric approach in the treatment and care of men's skin," said Dr. Alster, the founding director of the Institute. She further adds, "Dr. Keaney brings a wealth of knowledge to support our commitment to providing the highest level of care for our male patients."
This unique area of focus is evident immediately upon entering the facility -an environment of inviting privacy and masculine appeal. The range of services offered also reflects the dermatologic issues specific to men of all ages, including laser and other treatments for sun damage, rosacea, acne, scars, tattoos, hair removal, hair restoration, body sculpting and excessive sweating.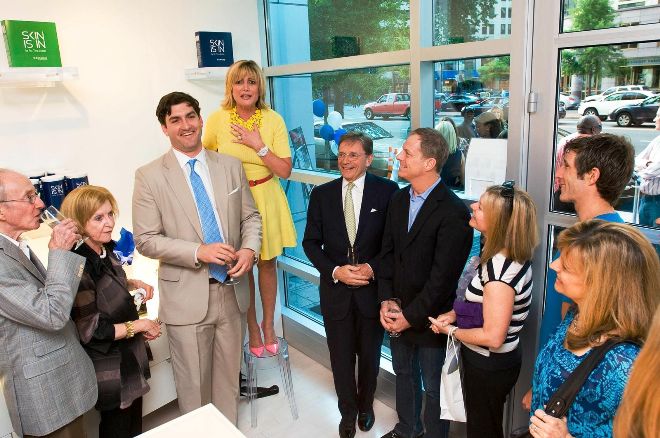 The event was sponsored by New Beauty magazine; Allergan, the distributor of Botox, Juvederm and Latisse; CoolSculpting; Miradry and Solta Medical.
Attendees sipped Prosecco and noshed on hors d'oeuvres as they toured the new W for MEN facility and learned about the various treatment options available to men.
The evening closed with door prize winners being announced. The lucky winners were treated to products from Dr. Alster's own SKIN IS IN skin care line, New Beauty product test tubes, Latisse for longer and thicker eyelashes and specialized MiraDry anti-perspiration and CoolScupting body contouring treatments.
To find out more, visit W for MEN and the Washington Institute of Dermatologic Laser Surgery.