World AIDS Day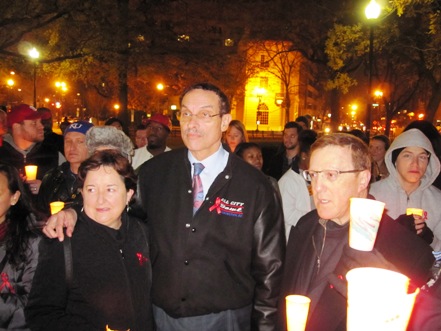 Once again the world stopped for a day to recognize that we still haven't found either a cure or a vaccine for AIDS. There are millions of people around the globe who are infected and so many more who become infected each day.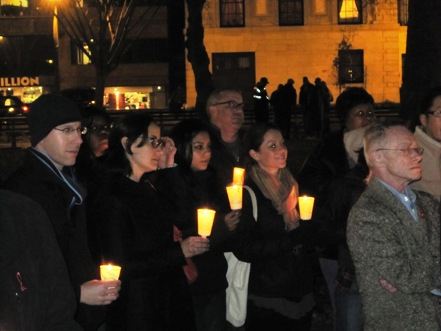 In Washington D.C. HIV/AIDS is still at epidemic levels even though we know how to avoid contracting it. We know that there are many people in our City who are infected but don't know it because they haven't been tested. The City's Department of Health and organizations like Whitman Walker Health are trying to do something about that. There are mobile vans and public relations campaigns to get people to be tested and to tell them that if you know you have HIV/AIDS you can still live a long life and can take steps to avoid infecting anyone else.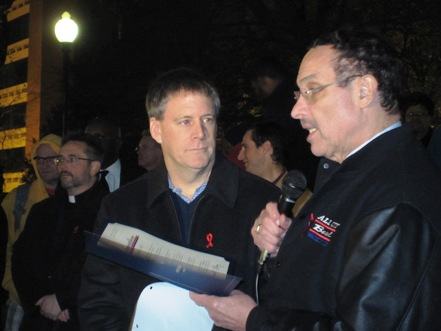 Saturday night over twenty organizations under the auspices of Whitman Walker Health came together at Dupont Circle to remind the people of the District that we can and must do something about this epidemic. Don Blanchon, Executive Director of Whitman Walker, and Mayor Vincent Gray were among those who spoke to the gathered crowd about the strides we are making and how far we still need to go to eradicate this scourge.
I was reminded of the question that was asked at the recent International AIDS Conference held in D.C. last summer which was, "Can we really find a cure for AIDS?" That is the question asked after hearing about Timothy Ray Brown, and now two other people, who apparently have been 'cured'.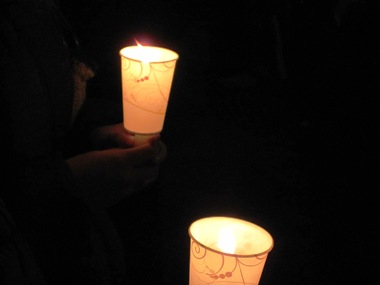 AIDS is a virus and to be cured you need to kill the virus and stop it from replicating in the body. We haven't found the miracle drug that will do that and the scientific community is mostly focused on developing drugs that turn AIDS into a chronic illness as they continue to look for a vaccine that will prevent it like the vaccines we take to prevent measles and polio.
But today many are saying that we need to also look for the cure for the millions with HIV/AIDS. Hillary Clinton recently spoke again as she did at the International AIDS Conference of the dream of a world without AIDS and that world not being that far in the future. The reality of a world where we can stop the spread of AIDS and maybe also cure those who have it was what was on the minds of all those who joined in the candlelight vigil on Saturday. They dream of a time when we won't need to come together again for another World AIDS Day.