Work halted at collapsed Wisconsin Avenue building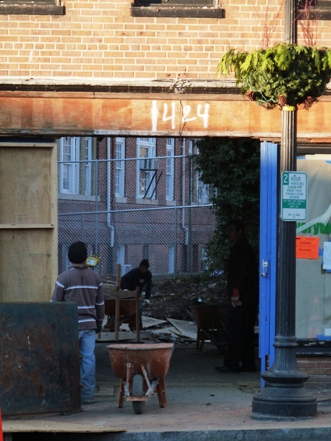 Photos taken in early January show workmen clearing out debris and rubble at 1424 Wisconsin Avenue before a stop work order was issued January 5, 2012 by D.C. Historic Preservation inspectors Toni Cherry and Keith Lambert for work conducted without a building permit.
A Thanksgiving Day implosion at the unoccupied Georgetown building on Wisconsin Avenue resulted in the property and neighboring buildings being boarded up pending an investigation into the cause of the collapse.
According to Department of Consumer and Regulatory Affairs, the building owner needs to come forth and request a hearing before work can resume.