Women's World Cup weekend watching guide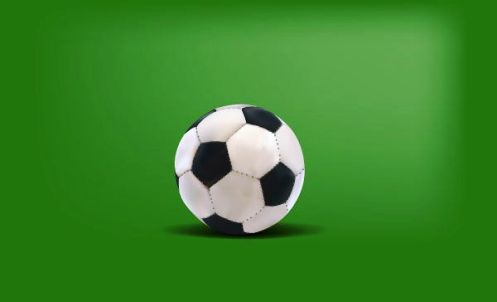 The Georgetown Business Improvement District (BID) has your weekend World Cup viewing guide for watching the final matches of the women's World Cup at Georgetown's soccer-friendly establishments.
On Saturday, France and Sweden compete for third place starting at 11:30 am. Sunday, Team USA takes on Japan in the final game, putting the United States team one win away from their first Women's World Cup since 1999. Cheer them on in Georgetown with great food, drinks, and specials available at the following neighborhood establishments.
Bourbon Steak (Four Seasons Hotel- 2800 Pennsylvania Avenue)will have their TV's tuned to both games this weekend. Set in the heart of Georgetown and featuring menus that are sourced from the east and west coasts, the restaurant offers a uniquely DC fine-dining experience sure to impress both foodies and soccer fans. www.bourbonsteakdc.com
Cafe La Ruche (1039 31st Street NW), Georgetown's oldest French cafe, offers soccer fans a delicious brunch and game-watching experience with a Parisian flare. Watch all of the World Cup action while enjoying a cup of your own- of the cafe's famous espresso or cappuccino.
Cafe Milano (3251 Prospect St) is a hub for diplomats, journalists, broadcasters, lawmakers, lobbyists, entertainers, and- this weekend- soccer fans. The first-class Italian restaurant will be showing both games this weekend. www.cafemilano.net
Chadwicks(3205 K Street) serves classic American food at reasonable prices across from the picturesque Georgetown Waterfront Park. They'll have both games on this weekend, perfectly timed with their popular brunch menu including their signature "champagne brunch"- a choice of entree and unlimited champagne for $22. Score! www.chadwicksrestaurants.com
Clyde's of Georgetown(3236 M Street), a neighborhood institution, will have both games playing on their televisions. Located on M Street in the Georgetown Park Mall, Clyde's of Georgetown is the first of the restaurant group's now 12 locations, and serves great food and drinks at a great value- making it a favorite of locals and visitors alike. www.clydes.com
Georgetown Wing Co. (3291 M Street), located just above Crepe Amour, opens at 11am both game days. They laid-back eatery will offer fans $3 drafts and $5 select starters during the final matches. www.gtownwingco.com
The Guards(2915 M Street) is a Georgetown staple that has been a favorite of both college students and politicos alike since 1966. This weekend, we can add sports fans to the list when the restaurant's televisions are set to ESPN for both World Cup matches. www.theguardsrestaurant-dc.com
Il Canale(1063 31st St) ristorante and pizzeria Napoletana serves a full range of cuisine from Southern Italy. On Sunday, they will serve free Bellinis from 2 pm to 5 pm at the bar. The bar's television will show the women's soccer game. www.ilcanaledc.com
Mr. Smith's of Georgetown (3104 M Street) is a classic American pub serving up burgers, sandwiches and other American favorites- including, this weekend, Team USA. They'll have both games on in addition to their regular menu and specials.
Pizzeria Uno(3211 M Street)offers a full menu including their legendary Chicago Style Deep Dish Pizza all weekend long. The family-friendly restaurant will broadcast the games Saturday and Sunday on their televisions.www.unos.com
The Ritz-Carlton (3100 South Street NW) will be broadcasting Sunday's game at Degrees Bar & Lounge and will offer the following Japanese-inspired specials: two different sushi rolls, a California and a smoked salmon & cucumber for $10, a dish called "Taste of the East" featuring a duck spring roll, chicken potsticker and shrimp dumpling for $15, and a specialty martini called "Godzilla," with Grey Goose Pear, Sake and Midori for $10. Team USA fans can enjoy classics like Angus beef with cheddar sliders & fries and buffalo wings with blue cheese, each $13. They will also offer a specialty cocktail - the "All American" - with Hangar One Mandarin, orange juice and fresh raspberries for $10. www.ritzcarlton.com
Rugby Cafe(1065 Wisconsin Avenue) is a fun, easy-going restaurant and sports bar rooted in the heritage of the Ralph Lauren lifestyle. It's no surprise that this sports-oriented establishment will have both games on their TVs, in addition to their extensive brunch menu available until 4pm Saturday and Sunday. www.rugby.com
Thunder Burger & Bar(3056 M Street) brings an edgy, rock & roll dining experience to the heart of Georgetown. This weekend, the hip new eatery will have both games up on their televisions at the bar. www.thunderburger.com
The Tombs(1226 36th Street NW) doubles as a sporting saloon and a neighborhood restaurant. This weekend, watch Sunday's big game on their large projector screen. It's the next best thing to being in the stands. www.tombs.com