Women's Rights Priority for Kosovo's Ambassador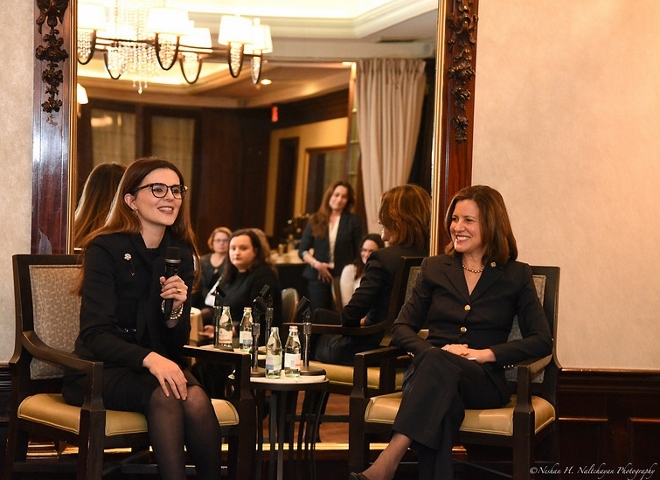 It is a true story of a road traveled from being a refugee to becoming an ambassador to the United States.
Now among the growing cadre of women ambassadors here in Washington is Kosovo's Vlora Ҫitaku, the ex-refugee.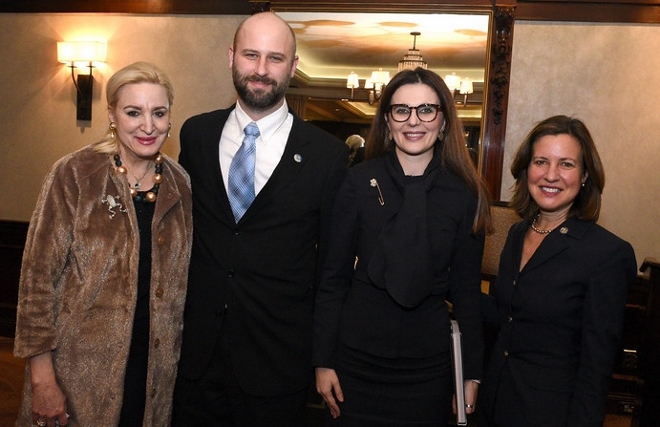 Co-sponsored by The City Club of Washington's Ambassador's Luncheon series, the CARE Global Leaders Network and Sister Cities International, Ambassador Ҫitaku said she fights for all human rights but places a special importance on women's rights.
Ҫitaku, 37, likes to say that she is living proof that to be involved in politics, one does not have to be a man.
She was only a teenager when she became an interpreter and reporter for Western news outlets at the start of the Kosovo War. Then in the late 1990s, as the war escalated, she became homeless and in those difficult times was aided by CARE, an international charitable organization.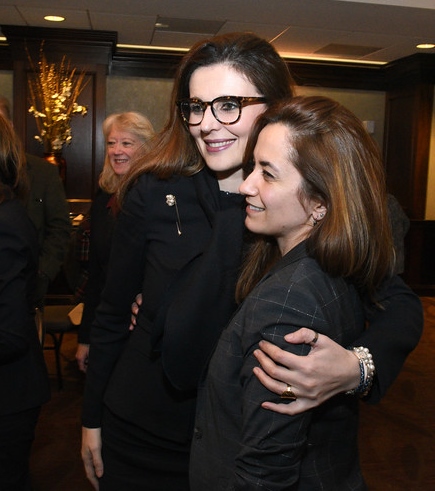 Later, she entered into politics to fight for Kosovo's freedom and independence. Before joining her nation's diplomatic corps, Ambassador Citaku was a member of Parliament and served as minister for European Integration. She became ambassador in August 2015.
In flawless English, the ambassador proudly told the gathering at The City Club of Washington that all speak English in her home country.
"Kosovo is a young democracy," she said. "Seventy percent of the population is under 30." She also said the culture is highly diverse with a broad spectrum of people representing different ways of life and religions.
Moderating the discussion was Beth Solomon, managing director for external affairs & development for CARE, and a leader in CARE's newly established Global Leaders Network. Ambassador Floreta Faber of Albania joined the luncheon, along with the Embassy of Australia's new Social Secretary Anthony Dainer, Council on Foreign Relations outreach leader Anya Schmemann, Global Ties US board member Barb Keller, The Newseum's Sonya Gavankar, CSIS outreach honcho Beverly Kirk, the American Legislative Exchange Council's Karla Jones, and The Georgetowner's editor-in-chief Robert Devaney.
Sister Cities International's board member Christine Warnke and vice president Adam Kaplan presented the Ambassador with an illustrated book on that organization's humanitarian works.