Women's March Wraps Washington in Pink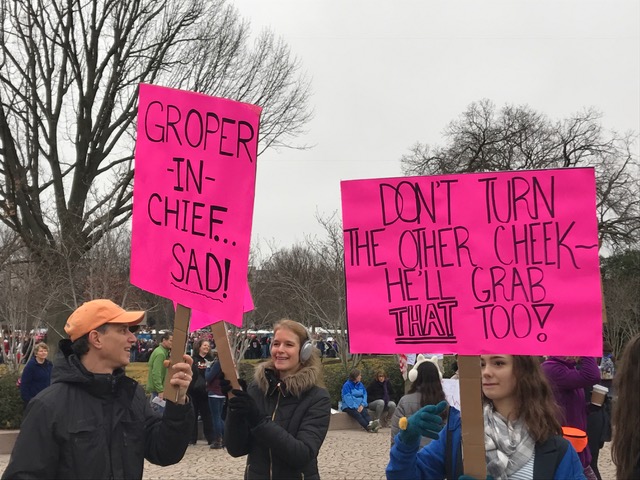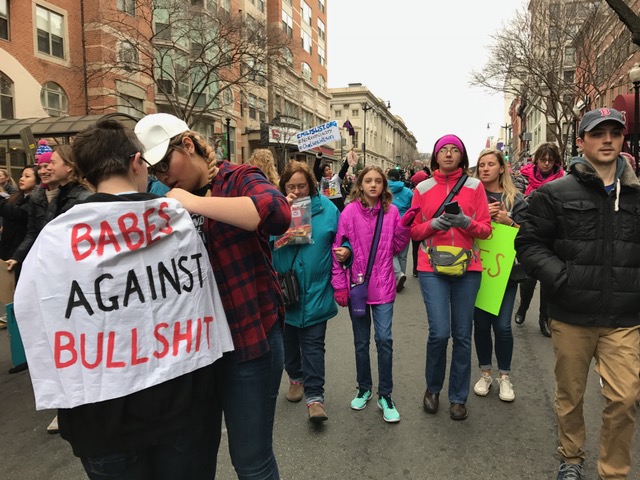 It was breathtaking. It was heartening. It was....pink.
The Women's March blanketed Washington Saturday as hundreds of thousands of women from across the country gathered in what some are calling a counter-inauguration, the largest post-inaugural demonstration in U.S. history.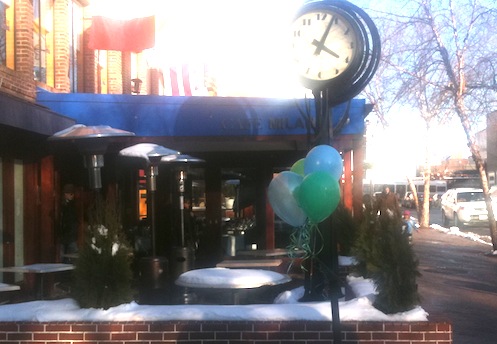 It started in the morning with rush-hour traffic congestion and rivers of young people walking from every corner of the city -- and region -- toward the National Mall. Crowd scholars said there may have been three times as many people here for the March as attended the official inauguration the previous day. Metro ridership was roughly double Saturday what it was Friday, according to WMATA.
The Georgetown Dish must say, we have never seen so many people on the Mall. Ever.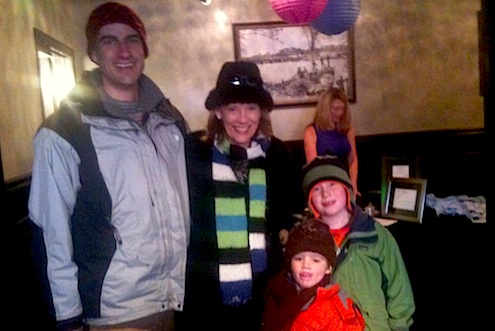 We caught up with Italian news broadcaster Liana Mistretta of RAI News24. She's a veteran of conflict, reporting from around the world -- Europe, the Middle East, Africa -- the hot spots.
Her perspective: "We know a little bit about what you're going through. [Ex-Prime Minister] Silvio Berlusconi was a similar type of personality."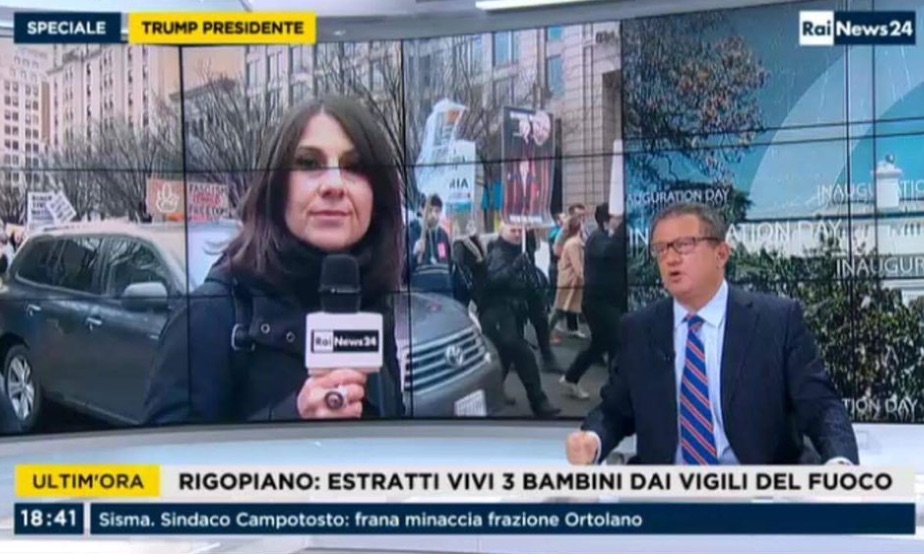 Roger Cohen of The New York Times wrote, "Widely ridiculed, endlessly written about, long unscathed by his evident misogyny and diverse legal travails, Berlusconi proved a Teflon politician [...] Nobody who knows Berlusconi and has watched the rise and rise of Donald Trump can fail to be struck by the parallels." Berlusconi served in four governments.
In The Daily Beast, Barbie Latza Nadeau wrote, "If Americans are wondering just what a Trump presidency would look like, they only need to look at the traumatized remains of Italy after Berlusconi had his way."
Italy is an economic basket case in the European Union.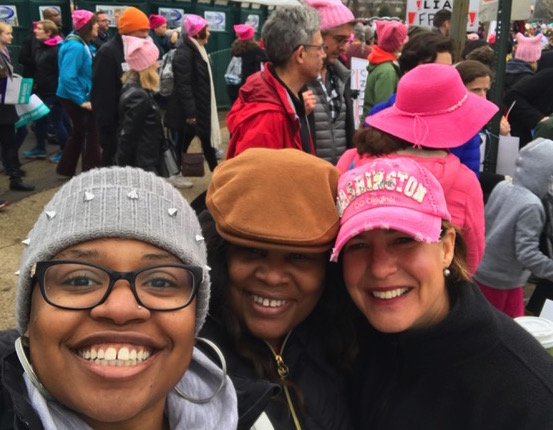 But the feeling on the National Mall was of hope, unity, and the power of women's voices to make a difference.
We're not in Kansas anymore. Keep your pink hat handy...