Women Who Might Rule vs Bad Behavior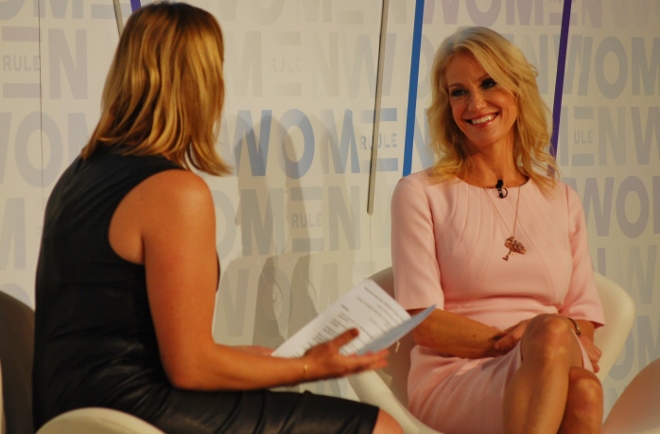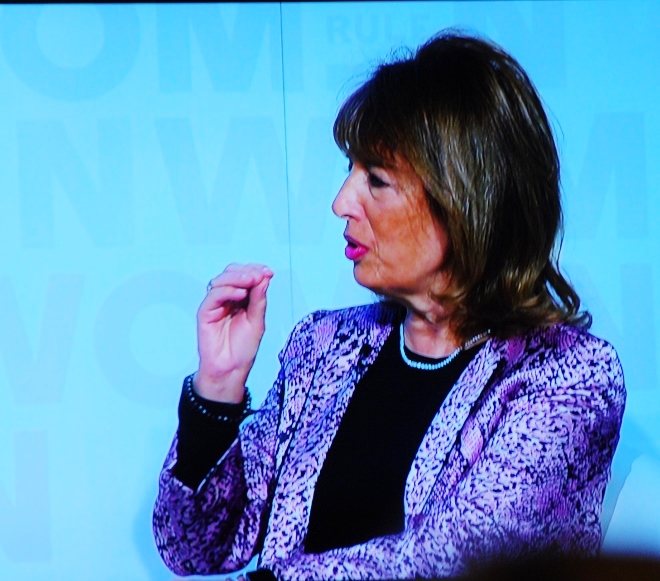 With woeful eyes, Congresswoman Jackie Speier peered up at the big Politico banner dominating the stage, "Women Rule Summit," and shook her head: "No! Women don't rule!" she lamented.
The California Democrat was among prominent women, including White House counselor Kellyanne Conway, who tackled the burning issue of sexual harassment and abuse on the job.
"Every time it happened to me in the workplace," said Conway, 50, "I always told a friend." Those men who misbehaved, she said, she treated as "weak and pathetic" from that moment on, adding: "I don't feel sorry for myself. You have to be a bigger person.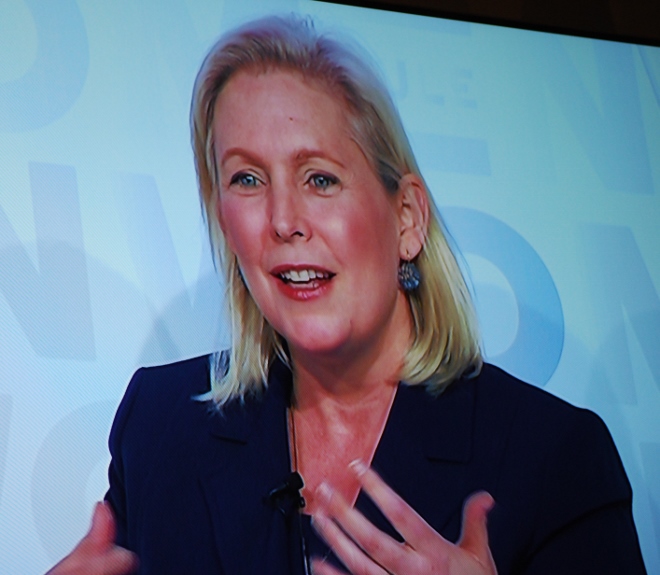 What to do about harassment at the workplace was tackled at the Politico summit by a phalanx of women from Congress, media, government and the corporate world in a "teaching moment" -- or in this case, an all-day moment. An over-arching theme could have been: "Speaking truth to power or keeping quiet for the sake of your job.
Speier is one of several congresswomen pushing for tougher rules cracking down on harassment on Capitol Hill. "Congress, we have a problem. We have to fix it," she said on the same day that John Conyers Jr., D-Mich., the longest-serving Member, "retired" amid harassment allegations against him.
In her talk, Conway said, "Donald Trump always surrounds himself with powerful women," and touted that some of the White House initiatives to help women include access to capital and a proposed new tax code that benefits businesses.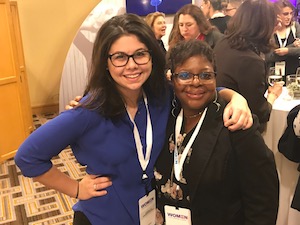 Twice, Conway was interrupted by a woman in the audience who obviously is no Trump fan. Conway retaliated: "Anybody can act like a complete jackass if they want to."
Continuing on the harassment theme, Conway said what is important is having honest and full conversations about the problem.
"I'm with you," she told the audience of 500+ women (and a handful of men) – the majority in their 20s and 30s. And, she said, it is important to make sure the changes "just don't end up in a corporate handbook" that's merely ignored or dismissed.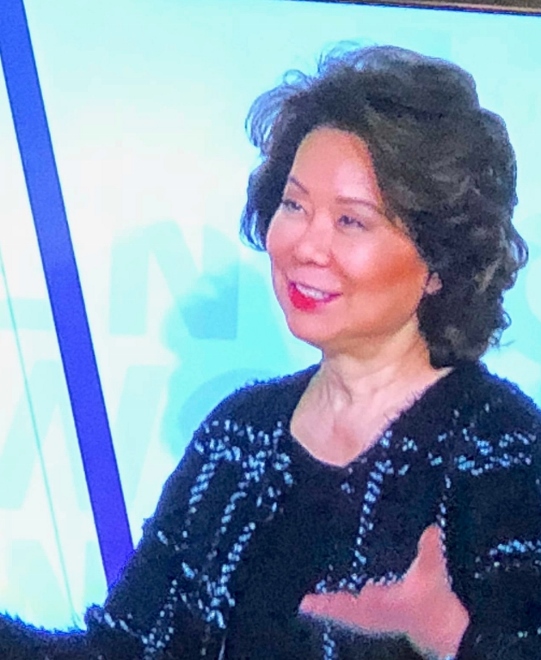 Among speakers were Heather Podesta; Secretary of Transportation Elaine Chao; Michelle DiFebo Freeman, partner in Monumental Sports and Entertainment; Sen. Kirsten Gillibrand, D-N.Y.; and Sen. Marco Rubio, R-Fla.,
Podesta grimaced as she recalled being put down at a law firm to a client who she had brought in in the first place. "Isn't Heather our most beautiful partner," the male partner gushed. Podesta is one of the most successful lobbyist/rainmakers in DC.
Also attuned to the issue was an audience member from CARE USA.
"We see the challenges women face in America, but it's much worse for women overseas," noted Beth Solomon, CARE's managing director for external affairs & development. "That's why CARE provides education for girls in Afghanistan, gender-based violence prevention and child marriage prevention programs in 94 countries."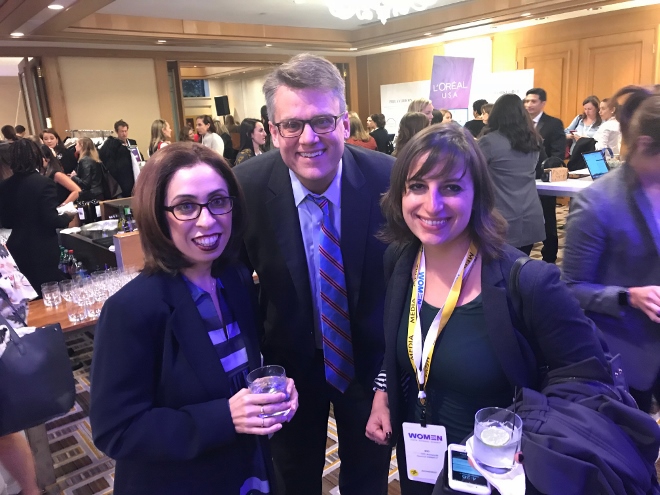 She noted that to this objective, CARE is sponsoring a reception on Thursday, December 12 at the Afghanistan Embassy in DC, which will introduce a new initiative, Global Leaders Network.
Politico (Politico.com) is a news operation/ information service that distributes a magazine, operates a website, and sends out well-read internet daily news blast, Politico Playbook.
Women Rule, held Tuesday at the Four Seasons Hotel, also is supported by Google, the Tony Burch Foundation and Chevron.