Wine tasting extraordinaire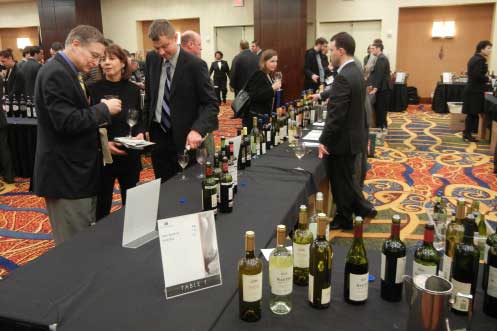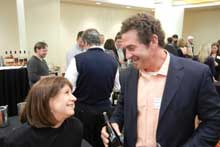 Ever wonder how your local liquor or supermarket get those wines and how the salespeople know so much about each bottle? Well, for one thing, the wines come to them. Two or three times a year, they get invited to wine tastings – not just your Saturday afternoon tasting of one or two or six wines. No, these wine professionals gather on a weekday afternoon in a hotel ball room or other venue where some 100 different wineries can offer maybe 300 wines to maybe 500 attendees.
The Dish dropped by one of these tastings earlier this month in the lower level of J.W. Mariott downtown. We were impressed by how much choice there was and how seriously (but with great good spirits) everyone took to the tasting challenge – drinking, spitting, trading stories, taking notes, making choices and ordering wine for Washington-area drinkers.