Wine & Sweets at Malmaison Jan. 14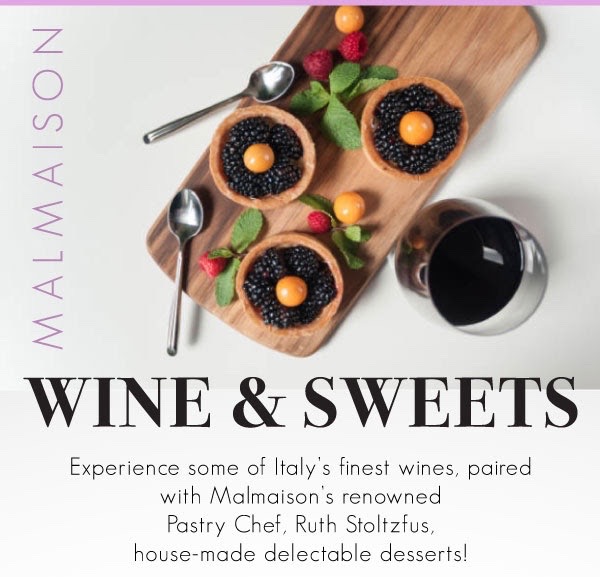 On Sunday, January 14, 2018 from 5:00 pm to 7:00 pm, experience some of Italy's finest wines, paired with Malmaison's renowned Pastry Chef, Ruth Stoltzfus, house-made delectable desserts.
Learn what dessert to pair with a Syrah, and which wine is best served with a truffle.
A two hour wine and dessert pairing experience featuring six fine wines and house-made desserts for $40.
Tickets are limited
Click here to RSVP.
Malmasion is located at 3401 K Street in Georgetown