The Williams-Addison House Unveiled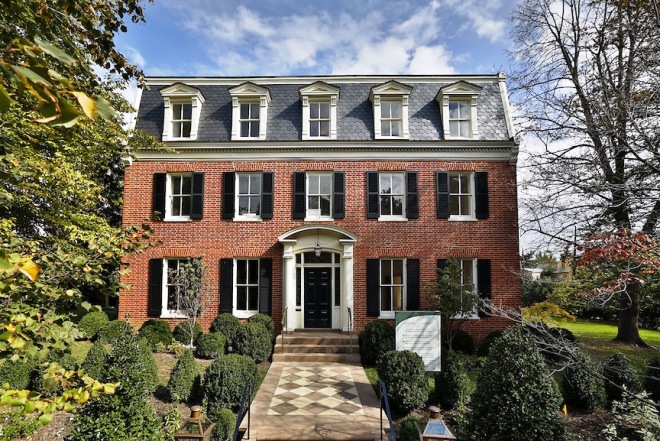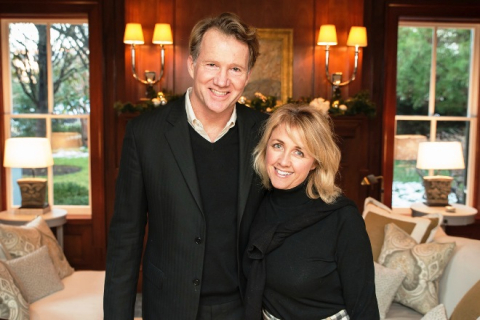 More than 150 guests attended the opening event in December at the restored and renovated historic Williams-Addison House in Georgetown. Among the attendees were architect Dale Overmyer, who designed the renovations in the c. 1815 Williams-Addison House, interior designer Kelley Proxmire, who staged the home for sale, architects Jim Rill of Rill Architects and Bruce Wentworth of Wentworth, Inc., Julia Walter, showroom manager at Boffi Georgetown, and Michele Evans, wife of DC Councilman and mayoral candidate Jack Evans. Developed by Capital City Real Estate and listed by Stages Select, The Williams-Addison House is on the market for $16.8 million, making it the highest priced home for sale in Washington, DC.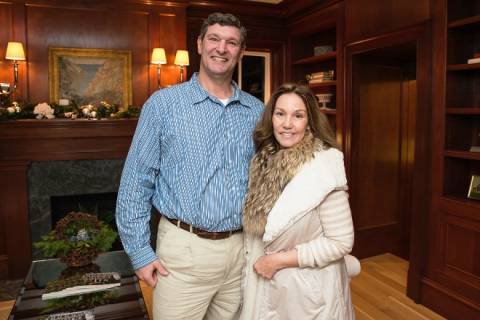 The multi-million dollar restoration and renovation of the Williams-Addison House by Capital City Real Estate is now complete.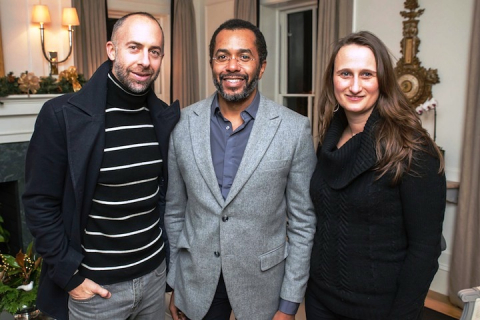 Occupying one of Georgetown's largest privately owned lots, the Williams-Addison House is a Second Empire mansion originally constructed c1815-1817.This property is one of Georgetown's few remaining large nineteenth–century estates with its nineteenth century appearance intact.
The Williams-Addison House was individually designated as a historic landmark and placed on the D.C. Inventory of Historic Sites in 1964 under the Large Houses and Mansions sub-section of Georgetown (1751-1895). It is also a contributing building in the Georgetown Historic District.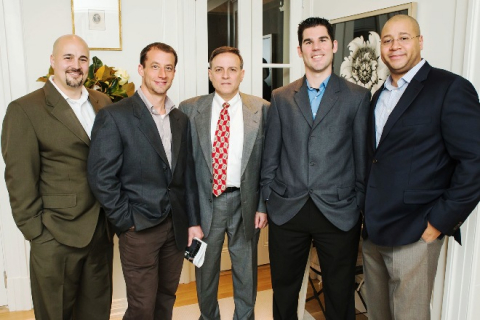 The main house consists of more than 10,000 square feet of living space. At each turn, every space is both inviting and comfortably proportioned for its intended purpose. The Williams-Addison House is designed for grand scale entertaining, luxurious private living and relaxation afforded only by homes with its history and quality. The home includes double parlors flanking an octagonal foyer, a formal dining room opening through French doors to a side veranda, a private elevator, and a library and sunroom overlooking the beautiful gardens and numerous exterior patios.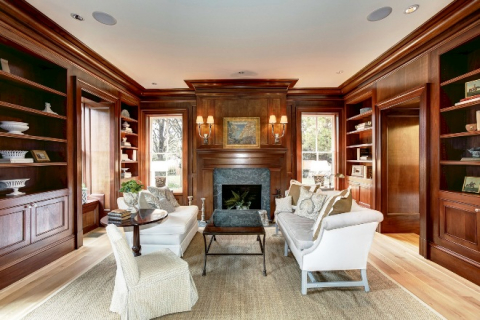 The bedroom levels offer six bedrooms, including a master suite that comprises an entire wing of the home. This sumptuous suite includes a private study, large double closets, a fireplace and a bathroom with amenities to rival a world-class spa. In the home's lower level, entertainment takes precedence with space for gaming, exercising and additional sleeping quarters, as well as a media room, wine cellar and professional catering kitchen.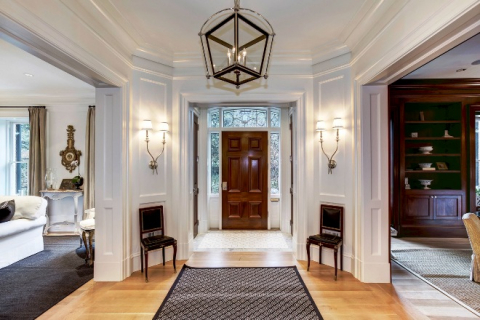 Landmark Amendment states, in part:
This three-quarter acre lot remains a significant open space in Georgetown and recalls the character of Georgetown Heights during Georgetown's nineteenth century heyday. The property's continuing existence as a single-family residence on a large lot illustrates a long and significant association with two of Georgetown's oldest families, the Bealls and the Williamses, and establishes their relationship with the internationally-influential RussianBodisco family. Its association with these families reveals significant information about the patterns of original subdivision, architecture, land holding, and inheritance of nineteenth century Georgetown . . . Finally, the property carries additional significance as the subsequent home to, among others, notable philanthropist Clarence Phelps Dodge and prominent journalist Alfred Friendly later in the twentieth century.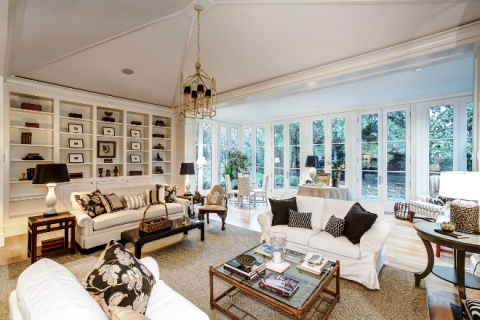 Lined with quaint cobblestone streets and eighteenth- and nineteenth-century architecture, Georgetown is an enchanting mix of the past and present. Situated on an impressive three-quarter-acre lot in Historic Georgetown, these stately grounds have been professionally designed by award-winning Landscape Architect Fritz & Gignoux.